Glimmer of hope in eBay's profits
Higher than predicted quarterly results for online auction site eBay has sent its shares up by five per cent.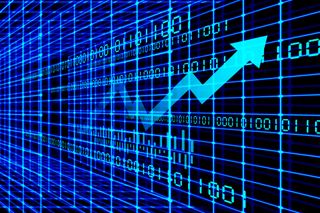 eBay posted better than expected quarterly results today, after managing to slow a persistent deterioration in its main web auctions and retail business.
The results have propelled its shares nearly five per cent higher.
But executives and analysts warned that consumer spending remained weak, with unemployment rising and credit still tight, so revenue growth in coming quarters is still likely to be affected.
John Donahoe, president and chief executive of eBay, said in a statement:
"We drove solid second quarter results, with strong momentum and market share gains at PayPal and continued stabilisation in our core eBay business."
"I'm pleased with our pace, our progress and our performance."
Donahoe said the company was aggressively trying to turn itself around, after the company gave a third-quarter profit forecast on Wednesday in line with analysts' estimates.
In the second quarter the gross merchandise volume [or total value of goods sold], excluding vehicle sales, fell 10 per cent, significantly less than the 16 per cent decline in the first quarter and a better showing than investors had foreseen.
"The buy side was gearing up for news they'd stabilised and this is probably confirming that," said RBC Capital Markets analyst Stephen Ju. "That's an incremental, directional improvement people have been looking for."
Cost controls and a partial month's contribution from Gmarket, the South Korean online retailer that eBay recently bought, also helped, Ju said.
Sluggish growth in recent years at eBay's marketplaces division which began with online auctions but now encompasses classifieds, fixed price sales and shopping sites has kept eBay shares under pressure.
The once fast-growing company that pioneered web auctions is also fending off competition from rivals like Amazon which said today it was acquiring online shoe seller Zappos.com for about $928 million.
Now eBay is relying on PayPal, its booming online payments unit that accounts for nearly a third of total sales, as a future growth driver.
Signs of life
Donahoe said the gross merchandise volume figures a data point keenly watched by Wall Street analysts improved for the first time in seven quarters, as more items moved. While sales in auctions fell, they rose in fixed sales by 19 per cent.
"Our core marketplaces business is stabilising with the economy as we execute against our turnaround priorities," he told analysts on a conference call.
Donahoe also pointed to growing market share for PayPal, which is adding new merchants, and the on-track integration of BillMeLater, the payments company acquired last year.
Still, he cautioned that it was too soon to declare victory and the planned three year turnaround of marketplaces would be a "process of steady, consistent progress."
EBay also includes internet telephone company Skype, which it is trying to spin off.
Second quarter net profit was $327.3 million or 25 cents per share, versus $460 million or 35 cents a share a year ago.
Excluding one-time items, eBay earned 37 cents per share, a penny above the 36 cents per share expected, on average, by analysts, according to Reuters Estimates.
Revenue fell four per cent to $2.1 billion, above the $1.99 billion, or nine per cent drop, expected by Wall Street. The company's marketplaces division saw a 14 per cent drop in revenue while sales in fast-growing PayPal rose 11 per cent.
In the marketplaces division, the revenue drop slowed from the prior quarter. The effects of currency exchange rates had a negative effect since more than half that revenue comes from outside the United States.
Operating margins slid to 19.6 per cent in the quarter from 24.8 per cent a year earlier, the company said, because of the effect of the stronger US dollar against foreign currencies.
EBay said it expected third quarter adjusted earnings per share in a range of 34 to 36 cents per share, compared with the 35 cents per share expected by Wall Street.
A daily dose of IT news, reviews, features and insights, straight to your inbox!
A daily dose of IT news, reviews, features and insights, straight to your inbox!
Thank you for signing up to ITPro. You will receive a verification email shortly.
There was a problem. Please refresh the page and try again.