Blyk ditches consumer model for Vodafone?
Blyk confirms Vodafone partnership, changing its operations from a consumer to service-based model - but will Orange be next to join in the UK?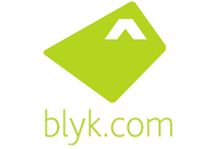 Blyk has partnered with Vodafone in the Netherlands, confirming speculation that the company is starting to move away from consumer-based services.
Blyk is a mobile virtual network operator, which offered 15 a month of free mobile calls to users in return for serving them ads. It launched in the UK in 2007, with Orange providing network services.
A Blyk spokeswoman confirmed today that the company is opening up to operators, with Vodafone as its first official partner in the Netherlands.
In a statement, Blyk co-founder and chief executive, Pekka Ala-Pietil said: "For Blyk, the partnership is part of a global strategy to bring scale and speed to our operations, while continuing to provide an innovative and valuable proposition for both consumers and advertisers."
He added: "Our relationship will include a co-development of the consumer proposition for the Netherlands and audience management. Blyk will have responsibility for the advertising sales and technology."
According to the spokeswoman, operators began showing interest in the MVNO model last year. She added: "The way we see mobile advertising is different to everyone else, and that's what attracts the operators."
There has also been rumours of a similar partnership between Orange and Blyk in the UK.
The alledged UK partnership with Orange could signal the end of Blyk's direct-to-customer service in the UK and see its current UK users passed to Orange. Neither Orange nor Blyk would comment on the rumoured move.
A daily dose of IT news, reviews, features and insights, straight to your inbox!
A daily dose of IT news, reviews, features and insights, straight to your inbox!
Thank you for signing up to ITPro. You will receive a verification email shortly.
There was a problem. Please refresh the page and try again.