What's next for Google Chrome?
A year after its launch, we look at the future for Google's Chrome browser - and the looming operating system.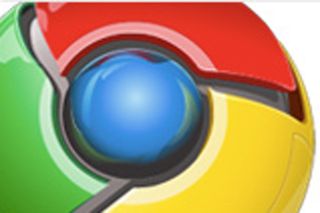 When it comes to keeping product development under the radar, Google is king.
The company, well-known for broadcasting its work through blogs, caught the computing world by surprise in September last year when it released its Google Chrome browser.
At the time, IT PRO called the browser's performance and stability "an astonishing achievement", and the browser almost instantly captured a little over one per cent of the browser market, according to Net Applications.
Fast forward a year and there have been no shortage of developments.
Chrome has more than doubled its market share to 2.6 per cent, and it's risen a spot in the browser charts to number three, overtaking Opera's desktop client. And, despite Apple's apparently-secure position at number three with Safari, the Cupertino developers should be looking over their shoulders. Chrome's product manager, Brian Rakowski, said the company was "hoping for" a release of Chrome for Mac OS X by the end of the first half of this year in a January interview with CNET.
Revolution
Chrome's design was revolutionary. Gone were myriad toolbars and distracting window furniture, replaced by acres of white space designed to give us as much space as possible for displaying web pages.
"That's intentional," says a Google spokesperson. "The interface is very minimal, leaving more space for the web page, which is the reason you've gone online in the first place."
The second thing people noticed was Chrome's speed. It launches, we noted at the time, "like a greyhound out of a trap", and was nearly twice as fast as Firefox in the SunSpider JavaScript benchmark, although Firefox has since caught up.
"All those things speed, security, and streamlined user interface are part of one bigger thing: helping you stop thinking about (or worrying about) your browser, so that you can get on with using the web," says Google.
What's next?
So what happens next for Chrome? Even with the much-vaunted "Browser Ballot" due to offer first time users a choice of browser in Windows 7, it's unlikely that Chrome will dislodge second-place Firefox in the foreseeable future, and even less chance that it will be able to take on Internet Explorer.
As Mitchell Baker, chairperson of the Mozilla Foundation, noted on his blog last month, Internet Explorer has a "uniquely privileged position" on Windows systems that neither Firefox nor Chrome are likely to trouble.
The hunt for lasting impact is more likely to lie in Google's mysterious Chrome operating system.
Google described Chrome OS as a "natural extension" of the browser project when it announced the lightweight OS in July this year. "Our Chrome folks are hard at work on Chrome OS right now," says the company.
And Google says "it's important to remember that success for Chrome isn't necessarily about market share." Could that be because Google expects to pick up market share if its operating system becomes popular on netbooks?
If Google Chrome picks up on netbooks, the effect on the browser market is hard to predict. Earlier this month, Dell claimed it was "quite pleased" with customers' reaction to Linux-running netbooks, so it may be a safe assumption that consumers will be equally pleased with Chrome OS.
Internet Explorer is only available for Windows, and may see its market share drop sharply if one of the biggest-growing hardware segments becomes non-Windows. IDC reported in July that netbook shipments were expected to more than double this year to over 26 million units.
What does it all means for the smaller players? Firefox appears less likely to be troubled: its huge base of developers means it's flexible, and it's available for Linux. And what of troubled Opera? "We plan to support any popular operating system," says Jon Tetzchner, chief executive of Opera Software. "If Chrome OS becomes popular, I am sure we will support it."
He also claims that the increased choice in browsers is a good thing. "Generally people have a lot of choices for most things. How many PC makers are there? Car makers?Furniture makers? Choice is a good thing."
He may be saying the same thing through gritted teeth in a year's time, though. Netbook makers such as Acer and Asus were already preparing models running Google's Android operating system, and that isn't even designed for netbooks.
If Google can spur top-tier manufacturers into action with an OS designed for mobile phones, who knows what will happen when it releases a lightweight, netbook-optimised platform? And there's also the question of whether Google will even allow third-party applications to run on Chrome OS.
Chrome's influence on the browser market in its first year has been huge. Its popularity suggests there's an enormous number of users who want a fast, reliable browser, as opposed to one creaking at the seams with unwanted features.
But as interesting as the last year has been, it's the next 12 months that will reveal all.
As online applications grow in both popularity and complexity, performance becomes ever more important.It will be interesting to see how Internet Explorer and Firefox compare to Chrome when it comes to running the online applications that will form a central part of Office 2010.
But the shadow cast by Chrome OS is even bigger. If Google gets the platform and launch right, it could change the netbook scene dramatically. For all the headlines it generated when it burst on the scene, Chrome as a standalone browser may have been a mere shot across the bows of mainstream computing.
Get the ITPro. daily newsletter
Receive our latest news, industry updates, featured resources and more. Sign up today to receive our FREE report on AI cyber crime & security - newly updated for 2023.