Week in Review: The election, the iPad and internet history
This week in IT, iPad sales hit the million mark, internet history was made and the election was everywhere.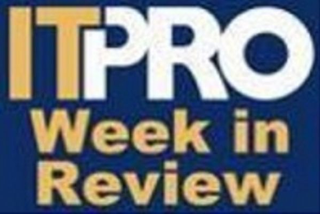 Unavoidable election section
Election fever has gripped the nation, with everyone left hanging today in more ways than one.
Technology showed both its political importance and its power this year, with many hailing the impact of social networking Twitter in particular.
Despite the disappointment that Nick Clegg is no doubt feeling, the Lib Dems will have been buoyed by support from the IT industry shown before the polls opened.
iPad insania
Apple, whose heated tussle with Adobe cooled somewhat this week with just the one notable jibe, finally released iPad prices for the UK.
It followed the announcement that one million of the tablets had been sold in the US since the 3 April launch. Meanwhile, a study showed that the device appears to have damaged the netbook market already.
BT revealed it wants a piece of the Apple pie, saying it is looking to get a deal to provide Wi-Fi for the iPad when it hits UK shores.
Best of the rest
In security news, the NHS lost yet another USB stick, which was found outside an Asda store by a clearly well-behaved young chap, while Google decided to show people how to hack.
Microsoft is getting busy in the mobile market, launching Office Communicator for Nokia Series 60 phones and its KIN smartphones to the US.
And finally, internet history was made this week when Icann announced that the first non-Latin web addresses ever went live. Heartwarming stuff.
A daily dose of IT news, reviews, features and insights, straight to your inbox!
A daily dose of IT news, reviews, features and insights, straight to your inbox!
Thank you for signing up to ITPro. You will receive a verification email shortly.
There was a problem. Please refresh the page and try again.