Best iPad apps for 2019
Our collection of the best and most popular iPad apps to download in 2019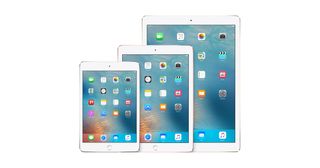 After the success of the iPhone, rumours quickly started circulating that Apple could have a tablet up its sleeve. Marketed as a rival to netbooks, which were still things people bought at the time, the iPad took the iPhone's multi-touch display and took it to the big screen - of mobile devices.
In 2010, the iPad hit shelves, but it didn't stay there for long. Over 19 million of the devices were sold in the first year of its release because people loved the familiar user interface and enjoyed it as a fresh new take on a laptop.
For the casual user, it was an exciting new way to browse the web, take pictures, send email, read e-books, play games, watch films and so much more. It made the experience far more interactive and intimate and was a revelation for commuters and travellers looking for fun on the move.
It wasn't just the entertainment market they were targeting, Apple knew it would be picked up and loved by businesses around the world which is why they designed it with that in mind too. They created a bespoke productivity suite of apps, Pages, Keynote and Numbers, specifically designed for iPad functionality. But, it doesn't end there. There are a wealth of amazing apps from which businesses can benefit for myriad purposes and we've collated the best ones here.
When it first launched in 2010, there were over 140,000 apps available for the iPad, now there are 2 million. To save you sifting through them all, below are the best ones. Whether you're managing money, delivering a presentation to your company's directors or just want to edit some photos, we've chosen the right app for you.
Communication
Microsoft Outlook
Developer: Microsoft Corporation
Price: Free
Outlook is Microsoft's own mail app that combines contacts, email and calendars in one app place. It determines which of your messages are most important and places other emails into a separate folder to be viewed later. You can schedule meetings, set reminders, attach files and more.
Main Idea: If you find yourself missing things because of a cluttered inbox, this app can help thin the herd and surface what's most important.
Design
Enlight
Developer: Enlight
Price: 3.99
Lightricks' Enlight is a formidable photo editing suite that's about as close to a full-fat desktop package as you're likely to get for under a fiver. Touch-up images with intuitive and precise controls, overlay photos, swap filters and gradients to generate artistic effects recreating the style of classic photography and more.
Main Idea: Enlight offers a comprehensive toolset aimed at Instagramers, amateur photographers and photo enthusiasts after greater power from a mobile image editor.
Paper Notes, Photo Annotation, and Sketches
Developer: FiftyThree
Price: Free (in-app purchases, all free)
Artists will know that they should never be without their pencil or sketchbook. Paper, by New York app developer FiftyThree, is a drawing and productivity app aimed at those who like to express their ideas visually. You can sketch images and notes onto the app, and combine them with written text, photos, or checklists. It also comes with features for sharing your drafts with colleagues as PDF, Keynote or Powerpoint files.
Main Idea: Paper wants to be the most effective app for you to capture and connect your notes, photos and sketches.
uMake
Developer: uMake
Price: Free (in-app purchases, subscriptions)
uMake featured during Apple's reveal of the iPad Pro last October, and the app has already proved to be a big hit with users of Apple's enterprise-focused tablet. The app couples the accuracy of a graphics tablet with the clarity of a 3D visualizer. Using an Apple Pencil, users can sketch 2D planes in a 3D space, controlling the weight and colour of their stokes, to create anything from rapid sketches to complex, layered 3D objects.
Main Idea: uMake is targeted at discerning professionals with experience of using 3D design software. A free subscription is available, with pro tiers starting from 14.99 per month.
Money
Invoice 2go Invoice & Estimate
Developer: Chris Strode
Price: Free
An app designed to create invoices, estimates, credit memos, and purchase orders straight from your device, as well as keeping track of money owed, taxes, and totals. With templates to choose from and the option to include PayPal buttons for convenience, Invoice2go Plus allows users to track and manage invoices before sending them directly to customers and clients.
Main Idea: Although many features must be purchased in the app, this is the perfect tool for freelancers and businesses that have trouble keeping track of money owed, money paid, and money received.
Mint: Personal Finance & Money
Developer: Intuit
Price: Free
Mint is a free personal finance app that allows you to track spending across multiple accounts and investments using nifty graphs and charts. You can create budgets and customised bill reminders to help manage your income, and get the most out of what you spend.
It can be especially useful for when you're planning on saving money for a big buy, building up funds to launch a business. The app works by syncing with your accounts to provide a real-time transaction feed. Intuit, the makers of the app, has taken great steps to ensure user details are kept safe, offering the same security provided by banks to prevent fraud or theft.
Main Idea: An effective money management app with a gorgeous UI.
PayPal
Developer: PayPal Inc
Price: Free
PayPal is an affordable app for accepting payments that's especially useful for small and medium businesses. Service users can accept credit and debit cards, send invoices, track cash, and check payments. It also supports Apple Pay. Charges for the service are 3.4%, plus 20p for swipe card payments.
PayPal's big selling point for using its payment service and app is that there's no long-term contracts, commitments or monthly fees. User reviews, many of whom describe themselves as small business owners, have very good things to say about it.
Main Idea: A payments app with no long-term contracts, commitments or monthly fees.
Get the ITPro. daily newsletter
Receive our latest news, industry updates, featured resources and more. Sign up today to receive our FREE report on AI cyber crime & security - newly updated for 2023.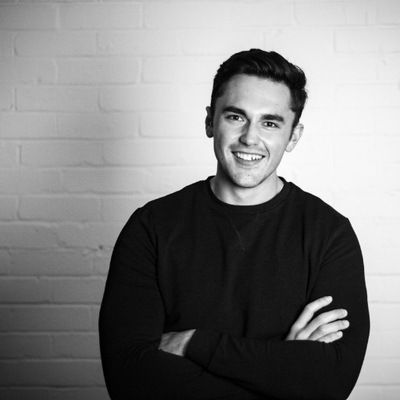 Connor Jones has been at the forefront of global cyber security news coverage for the past few years, breaking developments on major stories such as LockBit's ransomware attack on Royal Mail International, and many others. He has also made sporadic appearances on the ITPro Podcast discussing topics from home desk setups all the way to hacking systems using prosthetic limbs. He has a master's degree in Magazine Journalism from the University of Sheffield, and has previously written for the likes of Red Bull Esports and UNILAD tech during his career that started in 2015.