Apple launches latest Mac OS X 10.6.4 update
After placing all its focus on iPhone OS-based hardware and software at WWDC, Apple has finally given its desktop product line some much-needed love.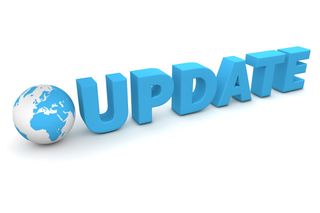 Apple has released the latest update to its desktop operating system, Mac OS X 10.6.4.
After last week's Worldwide Developers Conference (WWDC) was entirely dominated by the new iPhone 4 and [a href="https://www.itpro.com/622291/apple-ipad-review]iPad, Apple finally gave its desktop products some much-needed attention, with the Mac OS X update accompanying an overhaul to the Mac Mini all-in-one computer.
Top of the list of fixes in the 315MB software update available in both desktop and server editions is an issue that caused the trackpad to become unresponsive. Apple also addresses problems when running Adobe's Creative Suite 3, while extended support for HTML5 is added to the Safari 5 web browser, together with Reader functionality.
Other issues addressed include problems related to copying, renaming or deleting files stored on SMB file servers, along with playback issues with the Mac's DVD player and problems when editing photos in full-screen mode on iPhoto or Aperture 3. VPN connection reliablity has also been addressed.
Also part of the update are a pair of minor fixes for the early 2010 MacBook Pro, addressing a reported issue where the right speaker sometimes runs louder than the left by default, and display sleep problems.
Apple is advising all Snow Leopard users to install the update for the sake of security, stability and compatibility of their systems, but recommends you should back up first.
A daily dose of IT news, reviews, features and insights, straight to your inbox!
A daily dose of IT news, reviews, features and insights, straight to your inbox!
Thank you for signing up to ITPro. You will receive a verification email shortly.
There was a problem. Please refresh the page and try again.