Motorola looks to mobile streaming
The mobility division of Motorola is planning on a new product to stream video to mobile devices.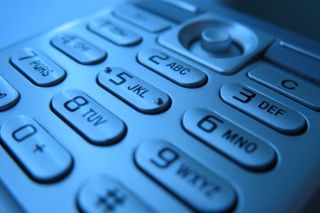 Motorola Mobility plans next year to sell a product that lets consumers stream video to mobile devices, such as tablet computers and mobiles, in their home, a top executive for the company said yesterday.
The product, announced at the Reuters Global Media Summit, will be showcased at the Consumer Electronics Show (CES) right after Motorola spins off Motorola Mobility, which includes its set-top box and mobile business, from the rest of the company on 4 January.
Daniel Moloney, president of Motorola Mobility, sees the offering as a first step in his efforts to combine set-top box and mobile technology to eventually allow consumers to view any content anywhere on different devices in the next five years.
"It's one consumer proposition that will come sooner rather than later," Moloney told the Reuters Global Media Summit yesterday.
While much of the technology already exists for such offerings, one thorny issue is for equipment makers or operators to forge agreements with programming providers for the right to let consumers carry content around.
This is why the streaming product would initially only send video to devices being used within the home. Moving content outside the home could take much longer, Moloney said.
And after being sold a separate gadget, to be offered via service providers, the home streaming product will eventually be integrated into set-top boxes, the executive said.
While Moloney said it would be up to service providers whether to charge an extra service fee for the device or not, they could offer it as a way to discourage higher-value customers from switching to another service.
The home subsidiary, which included set-top boxes and cable network equipment, represented almost a third of Motorola Mobility sales in the third quarter with revenue of $912 million (583 million) compared with $2 billion in revenue from mobiles.
Moloney said he saw Motorola Mobility generating operating profits in an eight to 12 per cent range in the next three to five years.
While the home business already had a profit margin of 8.4 per cent and an operating profit of $77 million in the third quarter, the mobile phone business only just turned a tiny profit of $3 million in the quarter for the first time in almost three years. This gave it a profit margin of 0.1 per cent.
But Moloney said that both parts of the business have to reach the eight to 12 per cent range under the plan.
Motorola Mobility will trade under the MMI ticker on New York Stock Exchange after the split. The rest of Motorola, which sells technology to governments and corporations, will change its name to Motorola Solutions and will trade under the MSI symbol, also on NYSE.
A daily dose of IT news, reviews, features and insights, straight to your inbox!
A daily dose of IT news, reviews, features and insights, straight to your inbox!
Thank you for signing up to ITPro. You will receive a verification email shortly.
There was a problem. Please refresh the page and try again.