Public workers slammed for data snooping
An investigation in Yorkshire shows how various public workers have been snooping on private data.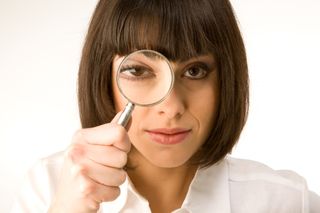 Public sector workers in Yorkshire have been slammed for spying on personal data of the county's residents, following an investigation by a local newspaper.
Disciplinary records showed police, NHS employees and workers at local councils had accessed private data on people they knew, the Yorkshire Post reported.
In one case, a Rotherham council finance officer was found to have viewed the personal information on 72 of his friends and neighbours.
In another case, a receptionist at a Sheffield hospital took patient contact records to use for another job as a market researcher.
"It is scandalous to think that people in positions of trust have abused their access to sensitive personal information in this way," the Big Brother Watch said in a blog post responding to the findings.
"It is clear that an urgent public sector review is needed in order to ensure that access to private data is restricted to only a small number of trusted staff, rather than applying the 'scatter-gun' approach to database access that many bodies currently employ."
As for how employees caught snooping were reprimanded, punishments ranged from warnings to outright dismissals.
"A full range of sanctions are available to deal with the relatively small number of individuals who breach force policies, including verbal advice, written warnings, formal reprimands and, in the most serious cases, dismissal," North Yorkshire Police Assistant Chief Constable Sue Cross told the paper.
The Big Brother Watch insisted any member of staff working at either a public or private organisation who is guilty of misusing personal information should "face immediate dismissal."
A spokesperson from the Information Commissioner's Office (ICO) said when a worker has taken data for their own good, criminal proceedings could go ahead.
"Where that employee is accessing records for personal gain, such as selling the data on to third parties, the ICO may open a criminal investigation," the spokesperson told IT PRO.
"As with many organisations that hold a significant amount of personal data, we have regular contact with a range of public authorities regarding allegations of staff inappropriately accessing records. The usual and most appropriate outcome in these cases is disciplinary action taken by the employer."
The ICO is responsible for investigating data breaches and has reprimanded both public and private bodies in the past for irresponsible data handling.
Insider threats to organisations have been a major problem for a number of years.
Research from the latter half of 2010 showed almost half of all employees would consider taking some company property with them when vacating a position.
Data was at the top of the list when it came to what workers were willing to steal.
Get the ITPro. daily newsletter
Receive our latest news, industry updates, featured resources and more. Sign up today to receive our FREE report on AI cyber crime & security - newly updated for 2023.
Tom Brewster is currently an associate editor at Forbes and an award-winning journalist who covers cyber security, surveillance, and privacy. Starting his career at ITPro as a staff writer and working up to a senior staff writer role, Tom has been covering the tech industry for more than ten years and is considered one of the leading journalists in his specialism.
He is a proud alum of the University of Sheffield where he secured an undergraduate degree in English Literature before undertaking a certification from General Assembly in web development.