NVIDIA to acquire Bristol-Based Icera
Strategic move designed to expand technologies for smartphones and tablets.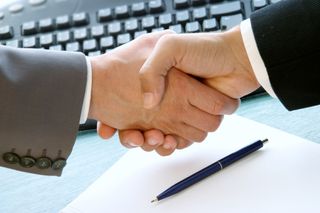 Graphics processor specialist NVIDIA plans to acquire Bristol-based semiconductor manufacturer Icera in a deal worth 225 million.
The acquisition is expected to be completed within the next month.
The deal is intended to marry the two main processors used in smartphones, the application processor and the baseband processor, into a single unified offering to aid and speed up manufacturing and development.
NVIDIA will now move to integrate Icera's programmable baseband processors for 3G and 4G mobile phones and tablets with its own Tegra processor.
Icera's Livanto chipset and Adaptive Wireless technology has been at the heart of products such as Vodafone's K3805-Z mobile broadband USB stick. As the magnum opus of its product range, NVIDIA is likely eyeing Icera's Livanto ICE8060 software-defined baseband processor. Built with what the company calls DXP (Deep Execution Processor) technology, it is capable of executing an entire modem in software.
NVIDIA says that the market for baseband processors is one of the fastest growing segments of the technology industry, worth an estimated $15 billion a year.
Despite today's announced acquisition Jen-Hsun Huang, president and chief executive of NVIDIA reaffirmed that his company will continue to collaborate with its existing baseband partners.
"NVIDIA's Tegra processor has the most impressive roadmap in the industry, and it is an ideal match for Icera," said Stan Boland, president and chief executive of Icera.
"As part of NVIDIA, we will be able to reach a broader market. Our team has collaborated closely with NVIDIA for several years on a range of projects, and we're delighted to be joining forces."
While today's announcement might be good news for NVIDIA, the wider industry repercussions may not be as positive. In-Stat analyst Jim McGregor of In-Stat says that this deal will certainly be an event that rocks the competitive landscape of the mobile processor market.
"Icera was working with two key processor vendors on development platforms - NVIDIA and TI. While Icera claims that it will continue working with existing partners, this definitely creates a problem for TI, which exited the baseband business in the 2009/2010 timeframe," he said.
"Not only does this eliminate one of the potential independent baseband partners, it makes partnering with the remaining supplies more difficult. Icera was the only remaining independent supplier with a solution that supported both 3G and 4G standards."
A daily dose of IT news, reviews, features and insights, straight to your inbox!
A daily dose of IT news, reviews, features and insights, straight to your inbox!
Thank you for signing up to ITPro. You will receive a verification email shortly.
There was a problem. Please refresh the page and try again.