O2 further upsets customers with service
Now it is the customer service department coming under fire at the mobile provider for reportedly making a user jump hoops to block her lost handset.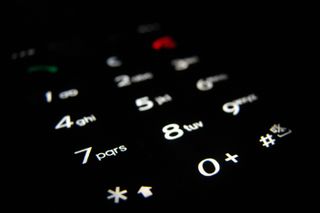 O2 has been brought under the spotlight again, but this time it is not its network at fault.
A long-term customer, spending 50 to use her phone for work, has contacted IT PRO to highlight what she called the company's "appalling customer service" when she tried to get her phone barred after is was lost.
Due a plethora of back and forwards calls and policy reversals, Harriet Garner from Bradford has been waiting five days to get her phone blocked, leaving her worried about what it could be used for in the mean time.
After reporting her phone lost, O2 told Miss Garner someone had already blocked the phone, even though she had not shared her details. When she asked for proof to send to her insurance company the next day, she was promised an email within 24 hours.
No email arrived and after two days more of guarantees, all she received was the shock her phone had never been barred in the first place. The next customer service representative she talked to claimed they weren't even allowed to email this information out.
Five days later the case has still not been resolved and it seems each representative has had a different interpretation of the rules.
"The service is appalling," Miss Garner told IT PRO. "I have been a customer for years and, after this, all I can think is as soon as my contract is up I'm going to a different network."
As the iPhone customer uses her phone for work, as well as her personal life, she fears this could also suffer as a consequence.
We contacted O2 for Miss Garner to find out why such a straightforward customer issue has taken so long to resolve, but it hadn't returned our request at the time of publication. The spokesperson said insurance was dealt with by a third party so it would take longer for them to respond.
Earlier this week, O2 received a barrage of complaints after suffering a network outage for more than 16 hours. It was caused when vandals stole equipment from one of its sites in East London and meant customers across the South East were unable to make calls, access the internet or send and receive emails.
Once the service had resumed, however, O2 told its users not to expect any compensation.
A daily dose of IT news, reviews, features and insights, straight to your inbox!
A daily dose of IT news, reviews, features and insights, straight to your inbox!
Thank you for signing up to ITPro. You will receive a verification email shortly.
There was a problem. Please refresh the page and try again.