Source: Dell bids $2.32 billion for Quest Software
Hardware giant has made another play for the enterprise software vendor, sources claim.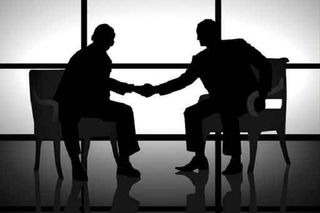 Hardware giant Dell has upped its bid to acquire enterprise management software vendor Quest to $2.32 billion, sources claim.
Two bidders have recently been competing to buy Quest: a buyout group led by private investment firm Insight Venture Partners, and an undisclosed bidder.
Yesterday, sources claimed the mystery bidder was actually Dell, the No. 2 US PC maker. Quest disclosed on Monday that it had received an improved bid of $27.50 per share in cash from the mystery bidder, but did not reveal the bidder's identity.
Reuters reported on May 25 that Dell planned to offer $23 to $26 per share to buy Quest. The source who spoke to Reuters on Monday requested anonymity because the takeover talks are private.
Dell declined to comment on Monday, and a Quest representative was not immediately available for comment.
Major tech companies have often preferred to keep their identities private when bidding wars heat up. This helps prevent the bidder from feeling compelled to overpay and also spares it the public embarrassment of an unsuccessful takeover attempt.
One of the last public battles occurred when Dell fiercely competed against HP for data storage company 3PAR in 2010.
Dell spurred that fight with an $18-a-share bid, but HP ended up buying the company for $33 a share.
Dell's latest offer for Quest beats an earlier bid of nearly $2.17 billion or $25.75 a share from the Insight Venture Partners buyout group which includes Vector Capital.
Shares of Quest were up 5.3 percent at $27.60 on Monday afternoon on the Nasdaq, suggesting that investors expect a counter-offer to emerge. Dell shares were down 1.9 percent at $11.97.
Jefferies analyst Aaron Schwartz said the flexibility of the buyout group is limited at and beyond the $27.50 to $28.00 level. An amended bid would require Insight and Vector to increase their equity commitments and change the debt financing structure.
JPMorgan Chase & Co, RBC Capital Markets and Barclays are currently providing approximately $1.2 billion for the joint bid from Insight and Vector.
A daily dose of IT news, reviews, features and insights, straight to your inbox!
A daily dose of IT news, reviews, features and insights, straight to your inbox!
Thank you for signing up to ITPro. You will receive a verification email shortly.
There was a problem. Please refresh the page and try again.