Your data – on sale now
Inside the Enterprise: Telefonica's "Smart Steps" will sell data gathered from subscribers' phones to businesses, but could raise privacy issues.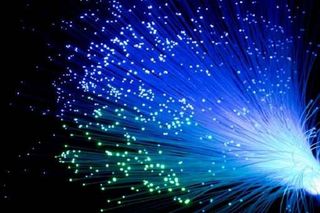 Over the next few months Spainish telco Telefonica will start selling data gathered from its network on the open market.
The company, which owns the O2 network in the UK, has launched a new arm called Telefonica Dynamic Insights. The business unit will mine data captured by the company's various mobile operations, and then sell it as intelligence for industries such as retailing. The first product, "Smart Steps", will measure retail footfall.
The mobile operator hopes shops will buy the data feeds to help them predict demand and model the best way to take advantage of it. Already, retailers make extensive use of footfall information, but tapping into mobile data should be more accurate and up to date.
As Telefonica points out, the networks already collect much of this information for network operating purposes. But extending that out to looking at how people use their mobile phones in particular areas, and mapping that against, for example, demographic information, could be a very powerful resource for businesses to tap into.
The issue, though, is whether mobile phone subscribers are aware that data generated from their calls or data use is being reused that way, and whether they are happy with it.
Telefonica said the data collected is anonymised, but - as data privacy researchers point out - this is difficult to guarantee.
The processing power of today's computer systems the very power Telefonica is using to gather the data for Smart Steps can also be used to correlate information sources, and possibly, unmask who those users are.
As one security expert contacted by IT Pro pointed out, under UK data protection laws, if a company wants to use customers' data for a different purpose than it was originally collected for, they need to seek permission.
Another expert, who has previously worked with mobile phone operators, cautioned that terms and conditions, cannot be changed retrospectively.
The operator should also be looking to put controls on how the data is reused, he added, to prevent the identification of users at a later date, which is a significant technical and legal challenge.
Data protection authorities across Europe are likely to permit the reuse of mobile data in this way, only if individuals' anonymity is protected. Supplying only aggregate data, which is likely to be of most interest to retailers initially, is one way of doing that.
But the project raises some deeper issues about how the growth of data, and especially data generated by individuals' actions or interactions with technology, should be controlled. As businesses capture more information, the privacy and security concerns around "big data" are bound to grow.
Both businesses gathering the data, and those buying it, will need to work through the issues. No-one really wants to be seen as spying on their customers, even if it does make for more targeted window displays.
Stephjen Pritchard is a contributing editor at IT Pro.
Get the ITPro. daily newsletter
Receive our latest news, industry updates, featured resources and more. Sign up today to receive our FREE report on AI cyber crime & security - newly updated for 2023.