Opera surpasses 300 million monthly users
Web browser software vendor also sets out plans to start using open source WebKit engine.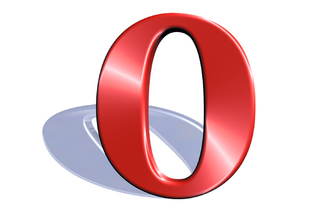 Opera has announced that 300 million people are now using its browser each month and that it is planning to start using the WebKit engine to improve its mobile experience.
Now the browser, which is available on PCs, smartphones and tablets, has achieved this monthly users milestone the firm is hoping this expansion will continue.
"On the final stretch up to 300 million users, we have experienced the fastest acceleration in user growth we have ever seen. Now, we are shifting into the next gear to claim a bigger piece of the pie in the smartphone market," noted Lars Boilesen, CEO of Opera Software in a blog post.
The firm also announced plans to start using the open source WebKit engine so it can provide a better experience on mobile platforms such as Android and iOS.
"The WebKit engine is already very good, and we aim to take part in making it even better. It supports the standards we care about, and it has the performance we need," added, Hkon Wium Lie, CTO of Opera.
"It makes more sense to have our experts working with the open source communities to further improve WebKit and Chromium, rather than developing our own rendering engine further.
"Opera will contribute to the WebKit and Chromium projects, and we have already submitted our first set of patches: to improve multi-column layout," Wium added.
Opera has already proved popular on mobile devices as the firm compresses web pages through its servers before sending them to mobile devices. This allows users with limited data allowances to surf more pages than would be otherwise possible.
The company also claims the shift to using the WebKit standard will allow it to dedicate more resources to developing new features.
A daily dose of IT news, reviews, features and insights, straight to your inbox!
Khidr Suleman is the Technical Editor at IT Pro, a role he has fulfilled since March 2012. He is responsible for the reviews section on the site - so get in touch if you have a product you think might be of interest to the business world. He also covers the hardware and operating systems beats. Prior to joining IT Pro, Khidr worked as a reporter at Incisive Media. He studied law at the University of Reading and completed a Postgraduate Diploma in Magazine Journalism and Online Writing at PMA Training.
A daily dose of IT news, reviews, features and insights, straight to your inbox!
Thank you for signing up to ITPro. You will receive a verification email shortly.
There was a problem. Please refresh the page and try again.