A boost for server-based computing
Server virtualisation isn't the only technology to benefit from the introduction of multi-core processors. Faster, more capable, silicon is also re-kindling interest in server-based computing. Here's what it's all about.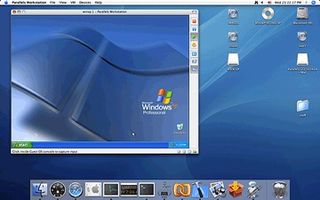 There's nothing particularly "new" about server based computing, it's been around since the early eighties and is also referred to as thin client computing because of its ability to replace conventional desktop PCs with simpler "thin client" devices.
These, typically diskless, terminals appear to run ordinary Windows desktops and applications but, in reality, the processing is all done remotely on a shared, multi-user, application server. Indeed all the local terminal does is accept user input and display the results, much like the old text-based terminals used on mainframes.
Thin clients were once proposed as replacements for the desktop PC but that never really happened. Instead they're mostly used by task oriented workers - people like help desk operators who only need to run one or two applications - for kiosk deployment and large publicly run organisations like schools, colleges and hospitals.
The benefits
Another benefit is simplified management and support, with no need to visit client PCs to make changes when operating system patches or new applications are rolled out. Plus with no local operating system to tinker with, most problems can be fixed by re-booting. Hence the popularity of server based computing in schools, colleges and hospitals.
On the downside you have to factor in the cost of the server hardware and additional software licensing. Added to which, thin clients don't sell in the same volume as ordinary PCs so the capital cost savings tend to be slight.
However, it's worth noting that you don't have to deploy thin client hardware to benefit from server based computing. Indeed it's possible to host individual applications rather than full desktops, and "publish" them to ordinary PCs. An approach that, in practice, is far more prevalent than all-out thin client deployment.
Implementation
At the client end users can be equipped with thin client terminals from companies such as HP, NeoWare and Wyse, or they can run thin client software on ordinary PCs. The Windows Remote Desktop included in XP, for example, can be used for this purpose, with Citrix Program Neighbourhood popular when it comes to hosted applications.
Terminal Services requires the use of the Microsoft Remote Desktop Protocol (RDP), the Citrix software adding support for ICA. Most thin client devices support both.
Recent and future developments
Market leader, Wyse, for example, has expanded its popular diskless thin client range with new Linux and Windows Embedded powered terminals plus a totally new device with no native operating system at all. Called the V00, this terminal gets all its software from the remote server under the control of an application called Wyse Streaming Manager (WSM) which can also stream applications on demand.
HP has, similarly extended it's thin client range with the launch of new AMD powered devices, while NEC recently released a thin client in the form of a diskless notebook with integrated wireless networking.
On the software front details on what will happen to Terminal Services in the next release of Windows Server (Longhorn) are sketchy, but significant enhancements are expected including support for application publishing, seamless windows, an SSL gateway and updates to the RDP protocol. Thin client technology is also being marketed as a means of running native Windows applications on Linux desktops, by companies such as 2x and others.
Finally virtualisation and thin client technologies make interesting bedfellows. Softricity, recently acquired by Microsoft, is a common accompaniment while Citrix also has its own application virtualisation and streaming technologies.
A daily dose of IT news, reviews, features and insights, straight to your inbox!
A daily dose of IT news, reviews, features and insights, straight to your inbox!
Thank you for signing up to ITPro. You will receive a verification email shortly.
There was a problem. Please refresh the page and try again.