Ofcom to roll out 10Mbps broadband to all UK premises by 2020 under USO
New rules also slash the cost of BT's entry-level broadband package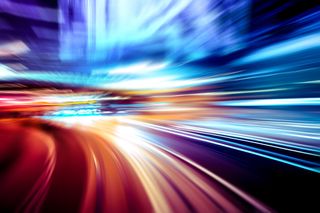 Ofcom has been given two years to co-ordinate the rollout of superfast broadband of at least 10 Mbps to every business premises and household, as part of new legislation enacted today.
The scheme, first mooted as part of the Digital Economy Act last year, will mean that by 2020, UK homes and businesses will have the legal right to demand affordable connections to superfast broadband regardless of where they live or work.
The government believes that some 1.1 million premises will be able to benefit from the rollout, which are currently unable to access a broadband connection with at least 10 Mbps in download speed and 1 Mbps upload.
"In the 21st century, accessing the internet is a necessity not a luxury," said digital and culture minister Margot James. "We are building a Britain that is fit for the future, and we're now putting high speed broadband on a similar footing as other essential services like water and phone lines."
The government has said there will be an installation threshold, meaning that new infrastructure will only be provided to those premises where the cost of installation would be under 3,400.
For those areas of the UK where the cost may exceed this figure, such as most remote rural communities, customers will either have their broadband provided by satellite, or be given the option of covering the excess themselves.
There will also be the requirement for "demand aggregation", with new connections only being rolled out to areas that have demanded superfast broadband as a whole, rather than a handful of residents.
The USO speed of 10 Mbps is based on Ofcom recommendations for a typical internet-driven household accessing web browsing, email and video streaming services, but this may increase over time following ongoing reviews.
The two-year rollout will also see the designation of "universal service providers", companies that will be responsible for providing the baseline service, which will be opened up to both large and small operators.
Alongside the new legislation, Ofcom said it's also introducing new fibre broadband rules it proposed in February. Under these measures, BT has been ordered to open up its infrastructure to rival providers in order to help them supply their own networks to customers, something it has previously done to a limited degree.
Ofcom will also cut the wholesale price of Openreach's entry-level superfast broadband service, meaning customers will now be able to get download speeds of 40 Mbps and 10 Mbps upload for a yearly cost of 59.91 per year by 2021, down from the current 88.80.
BT will also be restricted from issuing sudden price drops in areas where rival networks are trying to gain a foothold, according to Ofcom.
Picture: Shutterstock
A daily dose of IT news, reviews, features and insights, straight to your inbox!
A daily dose of IT news, reviews, features and insights, straight to your inbox!
Thank you for signing up to ITPro. You will receive a verification email shortly.
There was a problem. Please refresh the page and try again.