Privacy concerns curtail consumers' appetite for AI
Study finds that AI's potential clashes with people's desire for privacy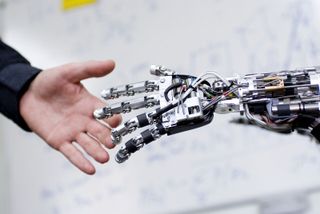 While 70% of consumers believe AI could improve their lives, just 27% are willing to part with personal data that would enable better customer service, according to new research.
Of the survey's 6,000 respondents, just one in three told Pegasystems they are comfortable with the idea of businesses using AI to interact with them. However, of the people who have previously used AI, 55% said they would be happy to do so again.
Pegasystems' findings among consumers in the US, APAC and EMEA, collected in its What Consumers Really Think About AI report, identified an opportunity for forward-thinking companies to "take advantage of this period of uncertainty and adjust their approach to align with their customers' AI preferences".
When asked if they would be open to using AI if it provided some sort of benefit, such as saving time or money, 68% said they would - but their desire for privacy usually trumps their appetite for more convenient services.
"In order for AI to work and continuously learn, consumers have to give [their data] in order to get [the benefits]," the report said. "But in many cases, their desire for personalization conflicts with a stronger need for privacy."
In terms of who users trust to deploy AI, 34% of consumers pointed to online retailers to help identify products they might be interested in, followed by 27% picking healthcare, where doctors could use AI to make better diagnoses.
One quarter identified telecommunications, where AI chatbots could offer them better smartphone contracts, followed by 20% who said banks could use AI to offer better banking products when they open an account.
Just 11% of respondents trusted their governments to use AI.
While plenty of organisations, including Transport for London (TfL), are using AI-powered chatbots to answer customer queries or personalise a service, respondents still rate humans as better at doing customer service - one key area where AI is predicted to have an impact.
Pegasystems' report said: "Part of the problem is that most chatbot experiences today feel like, well, pre-scripted chatbots. Most people (nearly 60%) think they can spot a machine-powered chat from a mile away. The state of most chatbots today is still largely rudimentary - not sophisticated enough to pick up context, sentiment, or emotion in the moment."
A daily dose of IT news, reviews, features and insights, straight to your inbox!
A daily dose of IT news, reviews, features and insights, straight to your inbox!
Thank you for signing up to ITPro. You will receive a verification email shortly.
There was a problem. Please refresh the page and try again.