Brexit to blame for fintech talent shortage, report finds
The number of tech graduates from France and Germany in the UK has 'decreased significantly' since the initial Brexit vote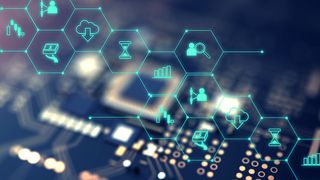 A reduction in the number of EU tech graduates moving into the UK is making it difficult to recruit and retain talent in the finance sector, and Brexit could be partially to blame.
A TheCityUK report found that the already limited pool of tech talent is exacerbated by the lack of outside talent working in the UK.
Since the initial Brexit vote, there has been a "significant decrease of graduates coming to the UK from France and Germany in particular," the financial and professional services body said.
The report noted that there is a dearth of data on skills demand within the fintech industry as well as a lack of diversity. It calls for the industry to collect and publish skills demand data and push for more diversity of talent.
"While the focus of the research was on graduates and new entrants to the financial services industry, there were also some interesting leadership lessons which emerged," said Anne Murphy, Odgers Berndtson's Managing Partner Financial Services.
"These related to communicating a clear social purpose, promoting diversity and improving understanding of technology at all levels of an organisation ... Employers looking to get the best talent need to find ways to make the financial services industry more attractive to a wider range of people, as well as looking further afield than the traditional narrow graduate base."
The organisation also made several other suggestions, including learning from industries, such as pharma, who've successfully partnered with academia and taken the initiative when reskilling current employees.
TheCityUK isn't alone in calling for more international fintech partnership in the UK. In an opinion piece, MP Mark Field described last week's visit from prominent members of Vietnam and Thailand's fintech community.
The Southeastern Asian countries are set to be major players of the fintech industry in the years to come, and Field stressed the importance of maintaining and deepening the relationship between them and the UK.
"...London has repeatedly been identified as the leading global Fintech hub," said Field. "We believe that maintaining this lead requires continuous, ambitious policy development. If innovative regulation is one pillar of the UK's strategy for Fintech success, building strong international links is another. As we leave the EU, the UK is working harder than ever to build Fintech partnerships with others."
A daily dose of IT news, reviews, features and insights, straight to your inbox!
A daily dose of IT news, reviews, features and insights, straight to your inbox!
Thank you for signing up to ITPro. You will receive a verification email shortly.
There was a problem. Please refresh the page and try again.