Ericsson acquires Cradlepoint for $1.1 billion
The WAN 4G and 5G solutions provider is expected to maintain its current employees and continue to operate in its Idaho HQ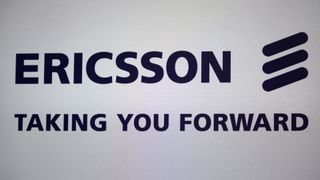 Ericsson has acquired WAN 4G and 5G solutions provider Cradlepoint for an enterprise value of $1.1 billion (£850 million).
Cradlepoint is expected to become a fully-owned subsidiary of Ericsson, while maintaining its current employees and continuing to operate from its Idaho headquarters under its existing brand.
The company was founded in 2006 and, since then, has grown to employ over 650 people. It specialises in providing wireless WAN solutions that deliver enterprise-grade connectivity, which Ericsson in hoping to implement into its 5G Enterprise portfolio.
Cradlepoint also operates a R&D centre in Silicon Valley, and holds offices in Australia and Surrey, UK. It is described as "strongly positioned in a market", with its underlying growth estimated between 25% and 30%.
Ericsson first started collaborating with Cradlepoint over a decade ago, when it was launching 4G in the US market.
The acquisition price, which is valued at $1.1 billion, is expected to close before the end of the final quarter of 2020, and is subject to closing conditions.
Ericsson president and CEO Börje Ekholm said that the acquisition complements Ericsson's existing portfolio and "is key to our strategy of helping customers grow the value of their 5G network investments".
"Ericsson is uniquely positioned to build on Cradlepoint's leadership position in Wireless Edge and the wireless WAN market. Combining the scale of our market access and established relationships with the world's biggest mobile operators we are making a strong investment to support our customers to grow in this exciting market. I would like to extend a very warm welcome to all Cradlepoint employees," he added.
George Mulhern, Cradlepoint CEO and chairman, said that he is "very excited to continue to scale and expand our business together".
"We have led the way in bringing the power of cellular networks and technologies to enterprise and public sector customers – helping them connect beyond the limits of traditional wired WANs," he added, before describing Ericsson and its global 5G leadership as "a great match" for Cradlepoint.
Cradlepoint is anticipated to begin contributing to Ericsson's operating cash flow by 2022.
A daily dose of IT news, reviews, features and insights, straight to your inbox!
A daily dose of IT news, reviews, features and insights, straight to your inbox!
Thank you for signing up to ITPro. You will receive a verification email shortly.
There was a problem. Please refresh the page and try again.