Former Google engineer sues the search giant over Damore memo views
Tim Chevalier believes he was fired for criticising James Damore's memo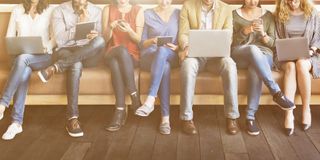 A former Google employee is suing the search giant for terminating his contract allegedly due to views he held regarding James Damore's infamous memo on diversity and women.
Tim Chevalier, a site reliability engineer, took his former employers to court claiming he was fired in November 2017 for criticising Damore and promoting diversity on internal forums. Allegedly, Chevalier's use of the phrase "white boys" was seen as a generalisation of race and gender.
Damore was dismissed in August 2017 after he posted a memo justifying the gender pay gap on the grounds of women being biologically inferior.
Chevalier's case has strong echoes but with an antithetical position here Chevalier, who identifies as a member of the LGBTQ community and disabled, was affronted by what his attorney David Lowe described as a "cesspool of bullying and harassment", within the company's debate pages.
Google's internal forums have reportedly been a lightning rod for prejudiced debates, including one user believing that "if we have fewer Black and Latin@ people here, doesn't that mean they're not as good?" The nature of these discussions prompted Chevalier to frequently criticise what he regarded as a bias tilted towards white heterosexual men, leading eventually to his dismissal.
The termination was slammed by Chevalier who remarked: "the anti-discrimination laws are meant to protect marginalised and underrepresented groups not those who attack them."
Google however defended its termination, explaining in an emailed statement to IT Pro that spiky debates were embedded into the company's culture but when lines were crossed the company would act "without any regard to the employee's political views".
Chevalier's criticism of Google further uncovers suspicions of deep-rooted prejudices that are impotently addressed within the tech firm. Just days after James Damore was fired, Qichen Zhang spoke to The Guardian explaining she quit Google because as a woman of colour felt isolated and embattled within the company.
A daily dose of IT news, reviews, features and insights, straight to your inbox!
A daily dose of IT news, reviews, features and insights, straight to your inbox!
Thank you for signing up to ITPro. You will receive a verification email shortly.
There was a problem. Please refresh the page and try again.