Civil Service and techUK team up to fast-track innovation in digital service creation
The 12-week programme will see public and private sector professionals working together to identify opportunities and solve problems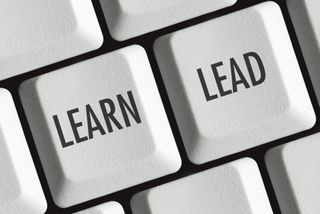 The Civil Service has joined forces with techUK to launch a digital skills programme designed to spark collaboration between young professionals in the technology and public sector.
The Digital, Data and Technology (DDaT) Fast Stream and the UK tech body have said that Tech Connect, a 12-week digital skills programme, hopes to connect those starting out in their government careers with those in industry in order to create compelling and innovative public services.
The programme will give 20 third-year DDaT fast streamers and 20 early tech industry professionals the opportunity to collaborate, with participants working in teams and competing to provide the best solution to a public sector technology, operational or policy problem.
"This initiative provides a much-needed bridge between industry innovation and government," said Julian David, techUK's CEO. "Creating a collaborative partnership in the early stages of a professional career will greatly improve our public services delivery and the experiences we all have as citizens."
Each team will have two senior members: one civil servant and one from industry. They will lead the teams and encourage brainstorming, strategy discussions and ways of working together to identify opportunities and overcome problems.
Participants will also work closely with members of techUK's Public Services Board, which includes companies such as AWS, Cisco, Dell EMC, and IBM. Over the course of the 12 weeks, member companies will host five "programme days," which will introduce teams to new organisations and help them hone their technical knowledge and skills for their project.
At the end of the programme, teams will present their solutions to leaders from government and industry, who will give feedback and select a winner. More important than winning the competition, however, is showing participants the positive impact of collaboration between the public and private sectors.
"By working in true partnership rather than competition, and supporting greater collaboration, we can encourage innovative, solution-focused thinking among the Civil Service's future leaders and create the digital organisation that we need for the future," said HMRC director general, Jacky Wright, who sponsors the programme.
A daily dose of IT news, reviews, features and insights, straight to your inbox!
A daily dose of IT news, reviews, features and insights, straight to your inbox!
Thank you for signing up to ITPro. You will receive a verification email shortly.
There was a problem. Please refresh the page and try again.