Only 1 in 6 UK IT professionals are female, report finds
Figures are "solid proof that gender disparity is still a prevalent problem", claims Tessian CEO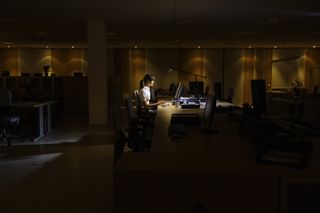 Only one in six (17%) of IT professionals in the UK are female, according to research by the Centre for Economics and Business Resources (CEBR).
The research, which was based on the Office for National Statistics' (ONS) Annual Survey of Hours and Earnings, analysed the gender disparity in a group of 608,000 IT professionals – of which only 103,360 identified as female.
The research also analysed gender inequality among different job roles in the IT industry. It found that, out of 30,000 IT directors, only 17% were women. The number was slightly higher for IT technicians (sample size: 225,000), out of which 29% identified as female.
However, representation was even lower among IT engineers, with only 7% being female. When it comes to the cyber security sector, only one quarter (25%) was made up of women.
Tim Sadler, CEO of Tessian, the company that commissioned the report, said that the "figures are solid proof that gender disparity is still a prevalent problem which affects the IT, computing and cybersecurity industries".
"Moving forward we must begin to see closer collaboration between our education institutions and industry, allowing businesses to nurture, offer opportunity and educate female candidates, regardless of whether they are still in school, recently graduated, or even just looking to progress their careers," he said.
"As we know, the UK is afflicted with a digital skills gap which has been growing steadily and impacting business operations since the early 2000s – what better way of plugging this gap by engaging with female candidates, encouraging more innovation and generating as yet untapped excitement for IT in future generations?"
Last month, the UK ranked 5th in the PwC Women in Technology Index for the G7 and placed 16th overall. Women were found to comprise 30% of the global tech industry, while only one in five of ICT graduates are female. Researchers at PwC also found that women tended to lack the necessary technical knowledge, such as STEM-related skills and numeracy, "despite no gender differences in ability for learning these skills", suggesting that the reason behind this might be cultural.
A daily dose of IT news, reviews, features and insights, straight to your inbox!
A daily dose of IT news, reviews, features and insights, straight to your inbox!
Thank you for signing up to ITPro. You will receive a verification email shortly.
There was a problem. Please refresh the page and try again.