Bridging the cloud skills gap
Cloud wranglers and devops specialists are still a rare species, despite demand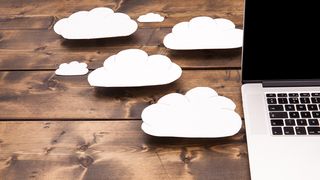 (Image credit: Shutterstock)
When Gartner asked IT professionals how prepared their organisations were for transforming themselves into digital businesses, there was widespread agreement that there was some way to go.
According to the Gartner survey, 59% of IT professionals thought their organisations were not prepared for the necessary changes to bring about a digital business approach.
One of the pressing problems faced by many companies was the shortage of technical skills, which Gartner's report set this issue out clearly.
"Emerging technologies in fields such as cloud computing, mobility, and data and analytics, in addition to security and risk management, are permeating nearly every aspect of the IT landscape," wrote analyst John Hagerty in the Gartner report.
In particular, the CIOs and IT managers say that cloud skills are the most necessary to bring about this transformation - 22% say it's the technology that will have the biggest impact on their career.
Demand for these type of skills shows no sign of receding either. According to survey of the British jobs marker carried out by Rackspace, there's still great demand for specialist skills. Vacancies for Amazon Web Service jobs have increased by 53% in the last year, a rise mirrored by demand for Azure and devops, which rose by 75% and 53% respectively.
But those are nothing compared some skillsets: there was a 341% increase in Docker vacancies, a clear sign how businesses are becoming more interested in container technology.
Is it only these skills or are there others? And what can be done to improve the situation?
Richard Sykes, chairman of the Cloud Industry Forum, agrees that devops is the area where opportunities are increasing. "We're seeing interest that's very much in the devops area. The emphasis has been very much on producing software that the clients want."
According to Nigel Redwood, CEO of services company Nasstar, attitudes to work are almost as important as technical skills. "You can teach skills," he says. "What you can't teach is work ethic, common sense and customer service ahead of the skills. Sure, if you have a project where you need a particular skill, then you need to recruit for that, but I find logic and a good work ethic are more important."
While there are still certain skills in demand, the different nature of cloud does mean a change of emphasis, so there's more of a demand for people and negotiating skills. Part of the appeal of cloud is moving away from the idea that IT staff within an enterprise run everything, keeping the lights on - when someone does that, different attitudes are required.
Perhaps what is most interesting about the demands for cloud skills is that it's vendor-dependent. The Rackspace survey found there's a growing demand for expertise in Amazon cloud, but that highlights that cloud providers have their own proprietary technologies to support. Redwood says that as far as Nasstar is concerned, Microsoft Azure skills are very much in demand - a reflection of the way that Microsoft-dominated companies are sticking to the vendor for their cloud needs.
Against this background, OpenStack is very much the dog that didn't bark in the night. The technology didn't figure in the Rackspace survey - deeply ironic in itself when you consider that Rackspace was one of the originators of OpenStack - but neither Sykes nor Redwood saw it as a major demand. There have certainly been concerns that there's a shortage of skilled OpenStack people out there, though, which is why the OpenStack Foundation announced a certification process last year.
One of the factors that might affect the talent pool is the arrival in the next few months of the likes of Amazon, Microsoft and Salesforce as they open datacentres in the UK. This may well have an effect on available staff.
And this will have a knock-on effect in the general market, as Sykes explains: "There needs to be a more general understanding of the cloud market." He says that this is something we will see from other cloud providers and from larger enterprises too. As the market changes and more businesses turn to cloud, people who know the market inside out will be in greater demand. "A larger company buying a lot of stuff will want to bring in someone who has worked [with] Amazon so [they] can procure from the basis of understanding how the system works," he adds.
In the long run, however, the future is rosy. It may be true that there's a shortage of skilled people at the moment, but there seems to be a common endeavour to improve matters, whether that be providers like Amazon or Microsoft running their training courses, companies like Nasstar sending personnel to be trained, or organisations like the Cloud Industry Forum offers a new set of courses for individual members.
The talent pool is also increasing: there were complaints about 10 or 15 years ago that university computer science courses were a bit behind the times: that's no longer the case. "The quality we get from universities is very good these days," says Redwood. "But even the best still need further training. We have to offer a clear career path."
And, ultimately, questions about particular skills are going to be answered by companies having that commitment to training. At the moment, devops skills are at a premium but a concerted industry effort should restore the situation to some sort of equilibrium.
As John Hagerty says in the Gartner report: "Acquiring cloud skills quickly is essential for IT professionals to be able to reimagine and remake their firm's IT infrastructure to better enable digital business strategies." In the long term, the cloud industry and, indeed, the business world itself relies on this drive to better education. Happily, most companies seem to recognise this but there's certainly no reason to slow down - cloud is not going away any time soon.
Stay up to date with the latest news and analysis from the world of cloud computing with our twice-weekly newsletter
ITPro is a global business technology website providing the latest news, analysis, and business insight for IT decision-makers. Whether it's cyber security, cloud computing, IT infrastructure, or business strategy, we aim to equip leaders with the data they need to make informed IT investments.
For regular updates delivered to your inbox and social feeds, be sure to sign up to our daily newsletter and follow on us LinkedIn and Twitter.