Daily Mail publisher in running to buy out Yahoo
Verizon and CBS may also in the running for internet firm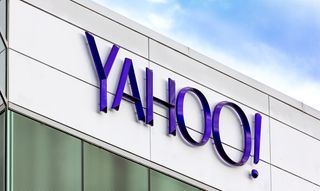 The publisher of the Daily Mail newspaper has placed an offer to buy Yahoo, according to a new report.
The Daily Mail and General Trust (DMGT), which owns the Mail Online and the Metro, has been in talks with private equity firms about a possible buyout of the ailing internet company, according to the Wall Street Journal (WSJ).
If true, DMGT joins a field of some 40 bidders who have expressed interest in buying the once-great tech giant, including US telecoms company Verizon and media companies IAC (InterActiveCorp) and CBS.
A possible takeover of Yahoo could see the company's assets split, people familiar with the situation told the WSJ.
A private equity partner may take over all of Yahoo's US operations, while DMGT could buy out Yahoo's news and media brands.
Those media brands include the likes of Yahoo News, Finance and Sport, as well as its photography platform Flickr and blogging service Tumblr, among others.
"Given the success of DailyMail.com and Elite Daily, we have been in discussions with a number of parties who are potential bidders. Further updates will be provided as appropriate," a spokesperson for DailyMail.com told the WSJ.
Potential buyers will have until 18 April to submit formal bids. Other bidders reportedly include Google, Time Inc and Microsoft.
Microsoft, which made a bid for Yahoo in 2008, has been named as one of the potential bidders, but Bloomberg claimed it is not making an offer this time.
Yahoo, once an early competitor in the internet search market, has experienced rough times, changing CEOs and pivoting its business strategy.
It announced a loss of $4.4 billion in February, when it announced cuts of 1,700 jobs from its workforce.
Creative Intellect UK analyst Clive Howard told Cloud Pro that Yahoo is "in a constant state of chaos" after the tech giant decided to spin off its core web services and hold onto a multi-billion dollar share in Alibaba.
Stay up to date with the latest news and analysis from the world of cloud computing with our twice-weekly newsletter
Thank you for signing up to Cloud Pro. You will receive a verification email shortly.
There was a problem. Please refresh the page and try again.