Inmarsat and Microsoft team up on network-sharing deal
Inmarsat's IoT customers can store their data in Microsoft's cloud and Microsoft customers can use Inmarsat's satellite network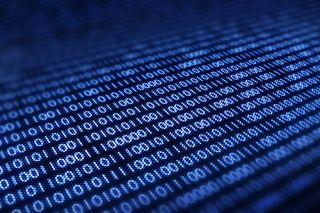 Inmarsat and Microsoft have announced a joint collaboration that will see the former's customers transfer data collected via their IoT solutions to the latter's Azure IoT platform.
Businesses in the agriculture, mining, transportation, and logistics sectors will be able to connect the data they've collected with cloud-based apps to gain more insight into their customers, their supply chain and the market in general.
Microsoft customers will also be able to access Inmarsat's global satellite communications network to transfer their data to the cloud.
"Our relationship with Microsoft Azure will provide customers with the reliable global connectivity and cloud services they need to take advantage of the Internet of Things wherever they are," said Paul Gudonis, president of Inmarsat Enterprise.
"Industrial IoT solutions have the potential to bring transparency and intelligence to the global supply chain and by partnering with Microsoft we are making it easier and faster than ever for businesses from all sectors to exploit the technology and achieve competitive advantage."
Inmarsat and Microsoft plan to extend the partnership to include other verticals in the future, but feel these key areas will be of most benefit at present.
"Microsoft Azure is being built as the world's computer; extending the reach of our cloud through IoT and intelligent edge services," added Sam George, director of Azure IoT.
"Our goal is to enable customers to take advantage of connected IoT solutions no matter where they are in their journey. With Inmarsat, customers across industries from agriculture to mining and logistics sectors, will benefit from the power of the intelligent cloud and intelligent edge with global satellite connectivity in the most remote parts of the globe."
Stay up to date with the latest news and analysis from the world of cloud computing with our twice-weekly newsletter
Thank you for signing up to Cloud Pro. You will receive a verification email shortly.
There was a problem. Please refresh the page and try again.