Q&A: UK Cloud Awards judge Anthony Hodson
We chat to Ensono consultant Anthony Hodson about his role as a judge at this year's UK Cloud Awards...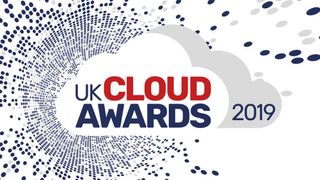 Please could you tell us a little bit more about who you are and what you do?
I am an AWS Solution Architect and Consultant working for Managed Service Provider (MSP), Ensono. Ensono serves mid-tier to large enterprises. I help enterprises understand the opportunities cloud has, and then move workloads into or grow workloads within AWS' cloud. My background spans traditional managed hosting, DevOps tooling and advisory, and Fintech. I enjoy seeing the progress that cloud can bring.
How would you describe the UK Cloud Awards in three words?
Commending Cloud Creativity
What appealed to you about becoming a judge for this year's UK Cloud Awards?
In addition to the splendid party, I wanted to hear the innovations and results that have been delivered in 2019. I can then use this inspire those I speak with in my day job.
What are you most looking forward to about being involved in this year's awards?
The quality of submissions last year was high. I'm looking forward to more stories of innovation and collaboration and I'm hoping for some that don't just take a bigger share of the market but make the market bigger.
This year's awards have had a bit of a makeover, with new categories and some other tweaks. Tell us why people should be getting excited about all of that/the awards?
This year we're focusing less on products (three categories) and more on successful projects (ten categories) and recognition for outstanding contributions (five categories). This means, to be recognised, it's about what the people managed to achieve. We want to recognise those who've made the biggest and most innovative strides in progress; Afterall productization can only come after a successful pilot.
Do you have a category/categories you're most excited about?
The Internet of Things (IoT) is an area where we see technology enter our day-to-day world. This year we have a new category 'IoT project of the year.' I hope to learn how these sensors can be used to improve life on the spinning rock we call home.
What are you looking for when you're reading an entry? How can people make sure theirs stands out?
When I read an entry I'm looking for a good story: what was the problem and how did you know there was one? Why should we care? What were the challenges to overcome it? What roles were played and who made up the team? Finally, what measurable outcome was there and what lays ahead in the sequel? Sending marketing material off the website usually does not achieve this.
What would you say to those thinking about entering but haven't fully decided to do so as yet?
Putting together an entry that explains what you've created, why it was hard and what outcomes were achieved, for whom is the basis for many a good sales pitch. Crystallising this into a concise and moving piece will not only offer the chance of industry recognition but it'll arm you internally with getting more backing for future projects, thereby extending out the 'DevOps ripple of progress'.
Do you have a standout cloud moment from 2019?
Personally I particularly enjoyed my time with the CIF and the Containers and Functions as a Service webinar. From a technology perspective, I was excited to see AWS release its 'serverless' Kubernetes offering AWS ECS Fargate, in doing so, taking out more 'undifferentiated heavy lifting' shortening the cycle from idea to delivery.
What are your top 3 cloud predictions for 2020?
1. AWS provides a fully-integrated Disaster Recovery as a Service, manifested through a check-box in the console (or API of-course)
2. Hyperscale providers will continue to hope their customers align with a single hyperscale cloud; the market (driven by compliance and risk mitigation) moves towards multi-hyperscale cloud, those savvy enough use Kubernetes to do this. Google takes the ground as the secondary site for these differentiator workloads (being the Kubernetes mothership).
3. AWS' CEO Andy Jassy's love for Vintage Rock spills out of the Re:invent AWS keynote into the AWS re:play party with the Eagles returning from retirement…
Is there anything else you would like to add?
All too often in technology, I see great work where it's hard to prove it made a measurable impact. When you start a project (or write about a successful project), find some data which gives a base-line: ideally, it's quantifiable, it could be qualitative (surveys even). For advice and inspiration read (or listen) to Nicole Forsgren's / Jezz Humble / Gene Kim book 'Accelerate' Note there are free chapters on Google books.
Stay up to date with the latest news and analysis from the world of cloud computing with our twice-weekly newsletter
Thank you for signing up to Cloud Pro. You will receive a verification email shortly.
There was a problem. Please refresh the page and try again.