Lyceum sells Adapt to Datapipe
Acquisition allows Datapipe to sell solutions into UK and Europe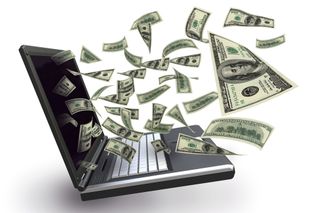 Lyceum Capital has announced it has sold cloud services provider Adapt to rival managed services provider Datapipe.
The acquisition will allow Datapipe to diversify its business in the UK and boost its presence in Europe as a whole with its public, private and hybrid cloud offerings. Datapipe explained the purchase will enable both companies to grow their offerings, helped by the similarity of their current business models.
"Adapt and Datapipe both have cultures that focus on proactive, high-touch customer service and a commitment to customer specific solutions designed to meet clients' individual business challenges," said Robb Allen, CEO, Datapipe.
"Our similar approach to guiding clients on their cloud journey makes the acquisition a natural fit for us and will increase our scale and service capabilities in the United Kingdom, and the broader European market."
Lyceum Capital invested in Adapt in 2011, with a £30m cash injection into the firm. It wanted to transform the company into a global leader in cloud technologies and has managed to achieve its goals, moving from a reseller of data centre colocation and connectivity into a high growth managed hosting provider and cloud integrator for business critical applications, Lyceum explained.
"Our investment in Adapt five years ago allowed us to take full advantage of the high growth opportunities in the managed hosting market," Simon Hitchcock, Partner at Lyceum said.
"We identified these opportunities in the sector early on, through our extensive market mapping activities. Since the acquisition, we have invested heavily into developing the business's capability and growing it significantly by putting Lyceum's buy and build model into action."
Stay up to date with the latest news and analysis from the world of cloud computing with our twice-weekly newsletter
Thank you for signing up to Cloud Pro. You will receive a verification email shortly.
There was a problem. Please refresh the page and try again.