Salesforce to buy $100m of Dropbox shares post-IPO
The news comes just a few days after a collaboration between Salesforce and Dropbox was revealed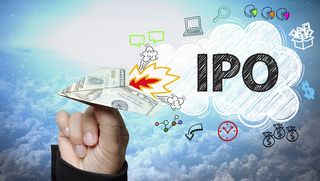 Dropbox has updated its S-1 IPO filing, saying it thinks it will be able to sell shares at between $16 and $18 per share, and it's going to sell shares worth $100 million to Salesforce immediately after it floats.
The cloud-based file share and sync business is opening up 36,000,000 shares to raise $648 million when it starts trading on the Nasdaq exchange later this month, the filing reveals, valuing the company at between $7 billion and $8 billion when restricted stock units are also taken into consideration. It's still below the $10 million the company was worth in 2014 when it raised $350 million in venture funding, but it still means Dropbox is the highest-value tech IPO since Snap went public last year.
Salesforce and Dropbox have formed a pretty close relationship over the last few months, with the SaaS firm most recently announcing plans to integrate its Commerce Cloud and Marketing Cloud services with Dropbox, giving customers access to the cloud storage service. It will also mean Salesforce Quip users can access Dropbox-stored content, and Dropbox adding support for Quip documents, so it's no surprise Salesforce plans to buy a large chunk of the available shares.
Dropbox will sell a total of 5,882,353 shares to Salesforce at an average value of $17 per share, which falls right in the middle of the company's estimated per-share value.
"Salesforce Ventures LLC has entered into an agreement with us pursuant to which it has agreed to purchase $100,000,000 of our Class A common stock in a private placement at a price per share equal to the initial offering price," Dropbox's S-1 filing stated. "This transaction is contingent upon, and is scheduled to close immediately subsequent to, the closing of this offering.
Main image credit: Shutterstock
A daily dose of IT news, reviews, features and insights, straight to your inbox!
A daily dose of IT news, reviews, features and insights, straight to your inbox!
Thank you for signing up to ITPro. You will receive a verification email shortly.
There was a problem. Please refresh the page and try again.