Cloudian acquires Infinity Storage to help customers reduce IT workloads
Infinity Storage's software will be integrated into Cloudian's service portfolio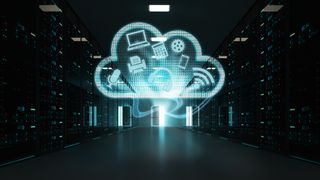 Cloudian has acquired software-defined storage business Infinity Storage, helping the object-based storage company reduce its customers' IT workloads with a scalable file system.
Cloudian's integrated file and object-based storage services collate unstructured data into a scalable storage pool, making it easier for IT teams to manage and significantly reduce costs compared to traditional NAS-based systems.
"For more than a decade, Infinity Storage software has helped enterprise customers simplify file management with enterprise-class features that provide a familiar user experience on next-generation storage platforms," Infinity Storage's founder Caterina Falchi said.
"While launching HyperFile with Cloudian, we immediately recognised that our company cultures and technologies meshed perfectly. We are genuinely thrilled to be joining the Cloudian team."
Cloudian and Infinity Storage have worked together on a number of projects in the past, including the launch of the Cloudian HyperFile NAS controller, which delivers enterprise-level file storage services such as SMB(CIFS)/NFS support, snapshot, WORM, non-disruptive failover, scale-out performance, POSIX compliance and Active Directory integration from Cloudian Hyperstore.
"This acquisition further accelerates Cloudian's efforts to reduce IT workloads with self-protecting and easy-to-scale file systems that analysts agree are critical for next-generation storage management," said Michael Tso, CEO of Cloudian.
"Not only does Infinity bring deep technology expertise to the table, but also our two companies' cultures fit perfectly, with the same uncompromising dedication to the customer, to the team and to technical excellence. We are excited to be growing together."
Infinity Storage is Cloudian's first ever acquisition but demonstrates the company's drive to build upon its core services and offer businesses a wider range of enterprise services to help them realise the benefits of object-based storage.
A daily dose of IT news, reviews, features and insights, straight to your inbox!
A daily dose of IT news, reviews, features and insights, straight to your inbox!
Thank you for signing up to ITPro. You will receive a verification email shortly.
There was a problem. Please refresh the page and try again.