SAP draws manufacturing industry into the cloud
The company's Digital Manufacturing Cloud will help manufacturers better understand their productivity barriers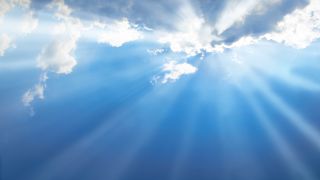 SAP is helping the manufacturing sector enhance performance with the introduction of its Digital Manufacturing Cloud, built to combine IoT technologies with legacy processing techniques.
It combines various elements to help businesses grow different parts of their business. For example, the shopfloor can be integrated with the company's wider business tools to ensure everyone has complete visibility of components and materials for single and global installations.
Detailed analytics will offer insights into how the manufacturing process and the operations running alongside the shop floor activities are performing, which can then be turned into actionable activities to boost productivity.
Manufacturers can then apply predictive algorithms to make their business more productive, reduce wastage and recommend better processes.
SAP's Digital Manufacturing Cloud also integrates a collaboration platform with SAP Ariba, connecting manufacturers with other service providers such as 3D and computer numerical control (CNC) printing services, material providers, OEMS and technical certification companies.
"Manufacturers in the era of Industry 4.0 require solutions that are intelligent, networked and predictive," said Bernd Leukert, Member of the Executive Board of SAP SE, Products & Innovation.
"Our manufacturing cloud solutions help customers take advantage of the Industrial Internet of Things by connecting equipment, people and operations across the extended digital supply chain and tightly integrating manufacturing with business operations."
SAP's manufacturing solution is available in two versions - SAP Digital Manufacturing Cloud solution for execution and the SAP Digital Manufacturing Cloud solution for insights, which focuses on performance management and predictive quality. Both will be available from the end of Q2.
A daily dose of IT news, reviews, features and insights, straight to your inbox!
A daily dose of IT news, reviews, features and insights, straight to your inbox!
Thank you for signing up to ITPro. You will receive a verification email shortly.
There was a problem. Please refresh the page and try again.