Q&A: UK Cloud Awards head judge Jez Back
Everything you need to know about this year's awards, from the man in the know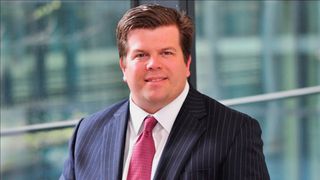 For the past six years, the UK Cloud Awards has been celebrating the best and brightest of the cloud industry's talent, looking at the projects, products and people that keep this fast-moving sector progressing at pace.
In that time, the event has seen impressive entries from leading cloud vendors and startups alike, including the likes of Red Hat, Oracle NetSuite, Dropbox and more, with an even more expansive list of entrants expected for this year's ceremony. The man with the unenviable task of overseeing the selection process to determine a shortlist from all these nominations is Jez Back, who returns as head judge for the second year in a row.
We sat down with Back to get the low-down on everything you need to know about the UK Cloud Awards, as well as his thoughts on the broader cloud industry.
Please could you tell us a little bit more about who you are and what you do?
I like to describe my situation as having three jobs. I am the Managing Director of Erebus Digital; we're a small, boutique consultancy that focuses on client business outcomes using technology. Erebus Digital offers 3 main strands in its portfolio; Digital Transformation, Technology Cost Optimisation and Digital Design Services.
My second job is as a board director for a Rugby Club where I lead the strategy, marketing and communications teams. Finally, I am the head judge for the UK Cloud Awards! I often remind myself that I have a family as well.
How would you describe the UK Cloud Awards in three words?
Credibility with Integrity.
This is now your second year as head judge - congratulations and welcome back! What made you want to do it all over again?
Getting to see what people are doing in the market, hearing their stories and seeing how positive outcomes occur is something I really enjoy, so it was a bit of a no-brainer to come back.
I also get to work with some of the brightest and best our industry has to offer as my colleagues on the judging panel. I come away knowing a little more every time I have a conversation with any of them - that's another great reason.
Finally, to work with my colleagues in the Cloud Industry Forum & Dennis Publishing to promote what our country has to offer in the cloud market is a great privilege and one I take really seriously.
You bring a great breadth and depth of experience to the judging panel in your role, what are you most looking forward to about this year's awards?
The stories that people have to share. I love to see a great story on how positive outcomes for clients are achieved when I read the entries. I love to see old friends in the industry and make new ones at the awards night as I discover what they have been doing, too. Essentially, it's the people!
This year's awards have had a bit of a makeover, with new categories and some other tweaks. Can you share details of the key changes and why they've been made?
Obviously, there has been a bit of a shift and I think it very much reflects an outlook that I discussed earlier. It is much more about outcomes and less about the products themselves. That's why we have reduced the number of product categories and have increased the number of project ones, whilst also adding new people awards.
Given those tweaks, what advice would you give to a) those entering for the first time and b) those returning for another year either to maintain their crown or win one of the accolades for the first time?
I would give three main pieces of advice. Firstly, read the entry criteria carefully. Judges want to give the points but often entrants lose them but simply not answering all of the criteria in the entry. Secondly, provide evidence in everything you say for the entry, backed up with client testimonial. That gives your entry more credibility. Finally, don't sell the product or service to us by adding marketing brochures - sell the product and service through the stories and outcomes in the entry!
When you're reading through an entry, what are looking for and is there anything that will really pique your interest?
It is always about the tangible outcomes; that's what I enjoy the most. The stories of positivity that are backed up with testimonials or delighted customers.
What would you say to those thinking about entering but haven't fully decided to do so as yet?
Do it - celebrate the achievements of you and your teams, and tell the world about the difference you make.
Do you have a category that is particularly close to your heart?
It has to be the People category, seeing what achievements they've made and celebrating them is a major reason why I love being Head Judge.
We're now in 2020 - how do you think the cloud landscape has changed since the beginning of the decade? What are the key trends and challenges that remain front of mind for you?
Wow, this is a big question and one I could talk for hours on. For me, I would summarise the change in two main areas. Firstly, the evolution and maturation of many of the major providers in the cloud market - look at Microsoft's transformation as a really obvious example. Second, the acceleration of business value that has come from cloud to businesses both big and small.
That means that the key trends and challenges that lie ahead for the industry will be to tackle the question of cloud security once and for all; it truly bothers me that those perceptions still exist. I also see the major providers doing a lot more co-operation and alliances as the service offerings seek to become more powerful. I'm seeing an increased demand for Cost Management and Optimisation for spend in cloud, especially in manging compliance spend in software licencing in Hybrid and Multi-Cloud. There are more, but these are the ones that are forefront in my mind.
Do you have a standout cloud moment from 2019?
Clearly, it has to be being the head judge for last year's UK Cloud Awards!
What are your top 3 cloud predictions for 2020?
Cost optimisation will become more important, the major providers will do more alliances and partnerships and finally, Service Meshes will become the next battleground.
Is there anything else you would like to add?
If you've got a cloud achievement that you want to celebrate, submit your entry today!
A daily dose of IT news, reviews, features and insights, straight to your inbox!
Ross Kelly is a staff writer at IT Pro, Channel Pro, and Cloud Pro, with a keen interest in cyber security, business leadership and emerging technologies.
He graduated from Edinburgh Napier University in 2016 with a BA (Hons) in Journalism, and joined IT Pro in 2022 after four years working in technology conference research.
In his spare time, Ross enjoys cycling, walking and is an avid reader of history and non-fiction.
You can contact Ross at ross.kelly@futurenet.com or on Twitter and LinkedIn.
A daily dose of IT news, reviews, features and insights, straight to your inbox!
Thank you for signing up to ITPro. You will receive a verification email shortly.
There was a problem. Please refresh the page and try again.