Parkinson's Voice Initiative uses the cloud to help power research
How a team of British researchers and a Silicon Valley cloud company are taking on Parkinson's Disease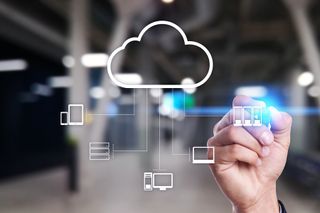 Many companies are turning to cloud technology for its convenience. But for mathematician Max Little and his research team, cloud technology – from Twilio – is the critical "conduit" facilitating their battle against the life-altering illness Parkinson's Disease.
Solving Parkinson's, one phone call at a time
Parkinson's disease is a progressive neurological disorder caused by a deficiency of the chemical dopamine. This can make everyday actions, such as eating, dressed themselves, or communicating difficult or frustrating.
There's currently no cure for Parkinson's. It's said to affect one person in every 500 – approximately 127,000 people in the UK alone, according to the Parkinson's Disease Society.
Max Little is project director of Parkinson's Voice Initiative (PVI), a project seeking to make it easier to diagnosis the disease, as well as gathering a huge pool of data that could lead to significant breakthroughs in curing it.
"This project was inspired by the idea that we might be able to measure Parkinson's symptoms using voice recordings remotely, something which is badly needed because at the moment there are no simple objective ways of tracking symptom severity," Little tells Cloud Pro.
"Parkinson's is a kind of disorder which affects movement, and speech is a kind of movement. So, we see similar symptoms in voice as we do in other forms of movement, such as tremor, rigidity, etcetera. However, the effect of these movement problems can be quite subtle in the voice, so you have to use sophisticated mathematical algorithms to detect them."
Little and his team were able to get this technology working in their laboratory with 98.6% detection accuracy.
"Next, would this work outside the lab, over cheap, widely available hardware such as mobile phones? That's the hypothesis we set out to test," he says.
Get yourself connected
Little and his team have been able to tune their algorithms to identify whether a participant may have Parkinson's from a voice call of less than five minutes.
So, back at their lab in 2013, they had a working algorithm and testing method with the potential to reach thousands of subjects.
However, in order to collect the desired sample of 10,000 voice recordings, they needed a partner who could help them achieve great scale without breaking their budget.
Enter Twilio, a cloud communications platform that developers and businesses use to embed communications into their applications.
The San Francisco firm's APIs can power voice calls, text messages, chat or video calls. Twilio is behind the notification calls and texts from Uber, OpenTable, Netflix and Deliveroo, as well as the two-step authentication messages for Box.
Twilio started working with PVI in July 2013, when Little and his team contacted the company.
"The Twilio platform provided Max and team with the robust communication tools they needed to succeed with a usage-based pricing model that could scale with their program," says Erin Reilly, VP of social impact for Twilio.
She adds that PVI is a customer of Twilio.org, the company's social impact initiative, which provides discounted use of Twilio's technology to organisations that are "doing good in the world". Through Twilio.org, PVI, and projects like it, are able to try out Twilio for free.
From idea to implementation
Twilio's role in the PVI project is a "conduit" for collecting the digital voice data needed to capture Parkinson's symptoms over a standard phone line.
"It makes the process of setting up a digital voice capture system incredibly simple," says Little, who adds that implementing the system using Twilio was a straightforward experience.
"We set up a small bit of PHP code that directed callers to answer audio prompts and then interfaced with a local database on our server to record the details of the call."
Participants in the project are given a local Twilio phone number that they can call from any voice call-enabled device. After a brief recorded prompt, participants submit around 30 seconds of steady "ahhh" voice recording. Twilio then sends this data to PVI's programmable PHP-based platform, which collects, analyses, and stores the recordings.
Little's praise for Twilio extends to its debugging features, which recently allowed his team to find a problem causing some callers to receive error messages: "It wasn't obvious why this was happening, but the Twilio system allows one to very quickly identify the error. It turned out that our web server had changed the PHP software version which caused the database interface not to function, thereby causing Twilio to receive errors from our server."
Privacy is naturally a concern when it comes to healthcare and research. Although audio recordings are taken, Little stresses that "all our voice contributions are anonymous", with no personal or location information kept by Twilio or PVI.
Bigger samples, better algorithms
PVI launched in December 2013. To date, there have been more than 1,000 contributions to its Twilio project.
Little says he and his team are currently analysing the digital voice data captured by their recent Twilio study.
Being captured over the telephone network, these recordings are comparatively "nosier" than the ones captured in the PVI's lab-controlled study. But thanks to the huge number of participants Twilio's technology has allow them to collect, Little says this should "lead to better algorithms which are more 'robust' to this kind of noise that is unavoidable in practice".
The results of this study and PVI's other ongoing studies, may yet lead to a better understanding of Parkinson's, such as predicting the disease before it is currently diagnosable. Such a thing would be a big step forwards.
"The best things about being a cloud platform is seeing all the amazing ideas our community comes up with. Parkinson's Voice is a testament to that – if you can imagine it, you can build it," Reilly says.
Little concludes: "We have an excellent relationship with Twilio. They have been enormously supportive of our application which is niche and essentially charitable. To be honest, it is rare to find such astute awareness of the social implications of modern technology in Silicon Valley."
Stay up to date with the latest news and analysis from the world of cloud computing with our twice-weekly newsletter