Netflix completes seven-year migration to AWS
Moving to the cloud meant making "difficult choices" says cloud and platform engineering VP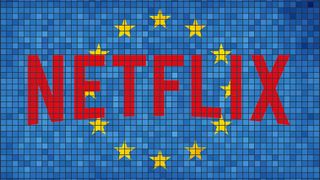 Netflix has finally completed its migration to AWS, the company has announced.
The company undertook the decision to move to the cloud in 2008 after a serious database error caused a three-day disruption to their DVD rental business.
Although virtually all of Netflix's processes and services were running in the cloud by 2015, the company has taken seven years to fully complete the transition.
Yury Izrailevsky, Netflix's vice president of cloud and platform engineering, explained why the switch took so long in a blog post. He noted that "moving to the cloud was a lot of hard work," and said that the company "had to make a number of difficult choices along the way."
One of those hard choices was the decision to rebuild the company's entire IT infrastructure for the cloud. While Netflix could have simply moved its existing systems to AWS as-is, "you end up moving all the problems and limitations of the data center along with it".
Instead, the company completely restructured its operations. "Architecturally, we migrated from a monolithic app to hundreds of micro-services, and denormalized our data model, using NoSQL databases," Izrailevsky said.
The company has also moved to a more agile DevOps environment, using a continuous delivery model to keep its apps and services updated.
Netflix is a big believer in the power of the cloud, stating that its meteoric rise simply wouldn't have been possible using on-prem datacenters.
"We simply could not have racked the servers fast enough," explained Izrailevsky. "Elasticity of the cloud allows us to add thousands of virtual servers and petabytes of storage within minutes."
He also noted that while it wasn't the primary motivation for the change, switching to a cloud model has helped lower the company's costs dramatically.
With AWS, Netflix can "continuously optimize instance type mix and... grow and shrink our footprint near-instantaneously without the need to maintain large capacity buffers."
"We can also benefit from the economies of scale that are only possible in a large cloud ecosystem," Izrailevsky said. The move was evidently the right choice - since the company initiated the switch in 2008, its streaming subscribers have risen by 800 per cent.
"It took time and effort to transform Netflix into a cloud-native company," he admitted, "but it put us in a much better position to continue to grow and become a global TV network."
Stay up to date with the latest news and analysis from the world of cloud computing with our twice-weekly newsletter
Adam Shepherd has been a technology journalist since 2015, covering everything from cloud storage and security, to smartphones and servers. Over the course of his career, he's seen the spread of 5G, the growing ubiquity of wireless devices, and the start of the connected revolution. He's also been to more trade shows and technology conferences than he cares to count.
As reviews and community editor, he's responsible for leading IT Pro's wide-ranging product coverage, and is an avid follower of the latest hardware innovations. He's never happier than when tinkering with complex network configurations, or exploring a new Linux distro.
In addition to managing the IT Pro Panel and working with the community of IT leaders that make it up, he co-hosts the IT Pro Podcast, where you can hear him ranting about his love of strange gadgets, his disdain for Windows Mobile, and everything in between.
You can find Adam tweeting about enterprise technology (or more often bad jokes) @AdamShepherUK, or you can email him at adam.shepherd@futurenet.com.
Thank you for signing up to Cloud Pro. You will receive a verification email shortly.
There was a problem. Please refresh the page and try again.