Daisy Group acquires Indecs to enhance cloud service portfolio
Business comms specialist Daisy Group has acquired IT service and maintenance firm Indecs to expand its services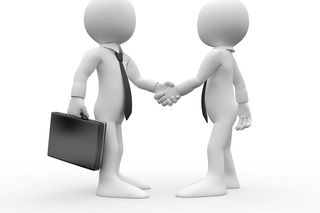 Daisy Group has acquired Indecs Computer Services Limited and Indecs Computers (Indecs) in order to expand the business communications specialist's IT and cloud support services, including the ability to support legacy systems.
The acqusition was arranged following a cash consideration of up to £18 million and Daisy Group hopes it will result in an 80 per cent recurring revenue stream, once the deal has gone through.
Daisy supplies bespoke unified business communications solutions to SMEs, mid-market and corporate businesses and its unification with Indecs will allow the company to provide a wider range of services to both its customers and Indec's client base.
Based in Redditch, Indecs specialises in providing tailored maintenance contracts and IT server and cloud storage facilities for a range of blue-chip clients and public authorities nationwide including HP, IBM, Cisco, Sun, Dell and Oracle.
Matthew Riley, CEO of Daisy Group said: "Indecs represents a strong strategic fit and clear growth opportunity for the Group. Its multi-vendor specialist maintenance and support services further expand Daisy's IT services offering and give the Group the ability to support businesses on legacy IT systems as well as those investing in cloud solutions and cloud based data storage."
Managing director of Daisy Wholesale, Terry O'Brien, added: "Indecs' addition fits perfectly alongside the previously acquired Servassure and Netcrowd businesses, enabling Daisy to become a major competitor... in the provisioning of professional business services."
"This strategic acquisition represents a massive boost to our Wholesale business as we look to further expand the range of products and services we can offer to our customers."
Stay up to date with the latest news and analysis from the world of cloud computing with our twice-weekly newsletter
Thank you for signing up to Cloud Pro. You will receive a verification email shortly.
There was a problem. Please refresh the page and try again.