Alibaba helps oil refiner analyse its production chain
AWS-like Aliyun will help Sinopec explore more opportunities in the petrochemicals market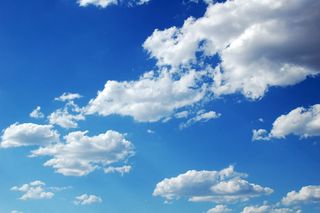 Chinese retailer Alibaba is helping Asia's biggest oil refiner embrace Big Data analytics with its cloud offshoot, Aliyun.
The Amazon-esque online store's cloud specialist Aliyun is its equivalent to Amazon Web Services, and it's just signed a deal to help Sinopec perform data analytsis on the oil refiner's production chain.
Sinopec hopes to boost its petrochemical business by tracking demand, supply and emissions and services could open new doors for the company, with the tie-up allowing them to explore Internet of Things, vehicle networking, finance and online payments, e-commerce and online-to-offline commerce.
In a statement, Sinopec said: "We hope to be able to use Alibaba's technology and experience in dealing with large-scale system architecture, multi-service data sharing, data applications in the large-scale petrochemical, oil and chemical industry operations."
"By helping Sinopec with digitization and big data technologies, we hope we can play a part to help bring about greener solutions and new business opportunities," added Allen Zhang, director at Alibaba's cloud computing business Aliyun.
Aliyun is China's cloud services leader, owning 23 per cent of the market with 1.4 million customers.
However, parent company Alibaba has announced plans to extend outside of the country. In March, it opened a data centre in the US to compete with larger cloud suppliers like Amazon and later this year, it will launch data centres in Europe and Southeast Asia too.
Sicheng Yu, Aliyun VP and head of international, said: "For the time being, we are just testing the water. We know well what Chinese clients need, and now it's time for us to learn what US clients need."
Stay up to date with the latest news and analysis from the world of cloud computing with our twice-weekly newsletter
Thank you for signing up to Cloud Pro. You will receive a verification email shortly.
There was a problem. Please refresh the page and try again.