HP and Salesforce join Verizon's secure cloud service
Customers will be able to access their cloud apps via Verizon's private IP address network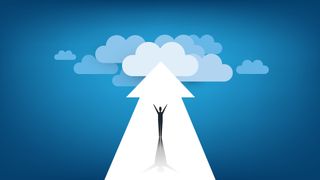 (Image credit: Shutterstock)
HP and Salesforce customers can now access their cloud applications more securely, after the firms became the latest additions to Verizon's secure cloud service.
HP's Helion Managed Cloud and Salesforce's Customer Success Platform join Amazon, Google and Microsoft's cloud services using Verizon's Secure Cloud Interconnect (SCI).
It means customers of those companies can securely access their cloud applications from their respective providers either via office laptops using Verizon's global private IP address network, or from their mobile devices using Verizon's 4G network (only in the US).
Shawn Hakl, VP of enterprise networking platforms and managed products at Verizon, said: "Verizon SCI now connects to more cloud services, offering enterprises a premier choice when choosing their cloud interconnect partner."
SCI's Helion integration lets HP customers take advantage of pre-integrated wireless and IP data networking capabilities, as well as the ability to easily scale up and down, according to Verizon.
David Dowse, VP of strategic partners at HP, added: "To make the most of the cloud's economics, organisations must overcome the security challenges of today's complex IT environments
"By integrating the HP Helion Managed Cloud Service with Verizon Secure Cloud Interconnect, we are making it easier for customers to take advantage the cloud with confidence."
Denzil Samuels, senior vice president of alliances at Salesforce, said: "Companies are transforming the way they connect with customers, partners and employees to thrive in today's connected world.
"Verizon is accelerating this shift for its customers with the addition of Salesforce to the SCI service."
Stay up to date with the latest news and analysis from the world of cloud computing with our twice-weekly newsletter
Thank you for signing up to Cloud Pro. You will receive a verification email shortly.
There was a problem. Please refresh the page and try again.