NetSuite reveals updates to help SMBs navigate the new normal
New features will help organisations to enhance financial, supply chain, and operational management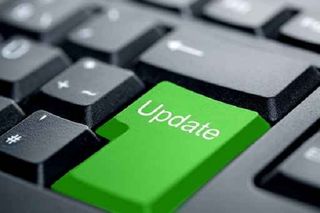 Oracle NetSuite has announced a slew of new updates for its SMB customers which aim to enhance decision-making and unlock new growth opportunities.
Announced at the company's Now On Air virtual event, NetSuite's latest updates are aimed at helping organisations to streamline and enhance financial, supply chain, and operational management, as well as the employee and customer experience.
Finance and Accounting professionals will benefit from new cash management capabilities which aim to connect customers to financial institutions around the world by importing transactions and account balances directly into NetSuite, providing real-time insights into bank activity. Manual efforts will also be reduced by a new digital management of workflows and automated entry of invoices, electronic payment processes, and scheduled payment runs.
Finance and accounting professionals will also receive automation for transactions and invoicing as well as the budgeting process in order to eliminate manual data collection and reduce budgeting cycle time
Those in supply chain and operations will receive automated fulfillment and supply planning capabilities, as well as the Intelligent Predicted Risk, which aims to provide users with greater insight into the potential risks of delayed shipments.
Project managers will benefit from automated expense management, which will help them reduce data entry errors by populating expense lines directly from American Express corporate credit cards, as well as enhancements into resource planning, which provides a unified view of project budgeting and assignments.
NetSuite also announced Analytics Warehouse, which aims to assist administrators and developers in decision-making. Meanwhile, SuiteAnalytics will be extended through an integration with Oracle Analytics Cloud and Autonomous Data Warehouse, as well as enhanced with Workbook - NetSuite's analytics toolkit.
Evan Goldberg, EVP of Oracle NetSuite, said that Warehouse is based on Oracle's advanced analytics cloud.
"It's really easy to set up and can do snapshotting by looking at the data as it's being brought in and show you trends over time," he explained. "It can also analyse NetSuite data along with data from other systems so it's easy to pull other data into the Warehouse and then connect it up."
Administrators and developers will also be able to customise SuiteCloud records as well as manage application performance with a new performance health dashboard.
HR professionals will be able to create role-based onboarding checklists to engage and increase the productivity of new employees, while the new enhancements to SuitePeople aim to make performance management more efficient. SuitePeople users will also be able to better manage retirement plan deductions by facilitating compliance and automating employee and employer match contributions.
Lastly, organisations will be able to improve their relations with customers with the help of new e-commerce site management capabilities which aim to improve end-user experiences, monitor performance, and deliver more insightful analytics.
Updates to SuitePeople, NetSuite Analytics Warehouse, SuiteCloud, as well as the e-commerce site management and the expenses management automation will become available in future platform releases later this year, while the remaining enhancements are available to customers as of today.
"It's been an overwhelming year of change and businesses have been forced to build for a new reality," said Goldberg. "The latest updates will help our customers gain real-time visibility into their entire business so that they have the agility and control required to successfully build for what's next."
Stay up to date with the latest news and analysis from the world of cloud computing with our twice-weekly newsletter
Having only graduated from City University in 2019, Sabina has already demonstrated her abilities as a keen writer and effective journalist. Currently a content writer for Drapers, Sabina spent a number of years writing for ITPro, specialising in networking and telecommunications, as well as charting the efforts of technology companies to improve their inclusion and diversity strategies, a topic close to her heart.
Sabina has also held a number of editorial roles at Harper's Bazaar, Cube Collective, and HighClouds.