Best open source cloud-storage services
Worried about storing your private files with data-hungry tech giants such as Google and Microsoft? Here are three open source alternatives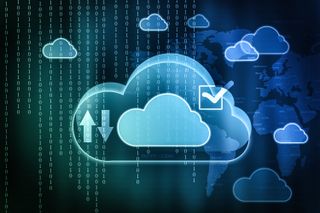 When it comes to cloud computing, it's easy to fall back on the same big name players like Amazon Web Services (AWS), Microsoft, and Google. But, as in so many areas of computing, open source can offer a low or no cost alternative that businesses should be investigating.
Cozy
What we liked:
If you're planning to take the plunge by moving away from traditional cloud platforms run by the big tech companies, mobility and security should be high on your list of considerations. You need to be able to access your files any time, anywhere, and they should be safe from nefarious net-dwellers snooping on personal data.
Cozy offers exactly that. You can operate within your browser or download the app for your computer. Refreshingly, the company also "prohibits any use, for its benefit or for the benefit of anyone, of all or part of your 'private' data".
Thanks to a clean layout and large fonts, Cozy's design is effortlessly user-friendly. A simple sidebar ensures navigation is slick and familiar, while adding your files to the cloud is achieved with one click of the Upload button. Clicking the three-dot menu reveals options to create new folders and select multiple items and, once you've added files, you can then manage items through the second three-dot menu that appears beside it, renaming and moving files, and sharing them with others. If you're a convert from the Google and Microsoft services, you'll have no trouble mastering Cozy.
During our tests, we found uploading to Cozy was almost instant. As with other cloud services, a progress bar in the bottom-right corner provides a visual indication of everything you're uploading to your Cozy cloud drive.
You'll find another handy shortcut by clicking the company logo in the top-left corner, which lets you quickly jump between the standard cloud service, your Photos folder and the Cozy Bank service (if you sign up for it).
How it can be improved:
Cozy doesn't offer the best deals when it comes to storage. Free accounts are capped at 5GB, which is fine for basic use, but you'll need to shell out around £3 a month to increase that to a more respectable 50GB. While it's a simple process to create new folders and the like, we'd love to have a Google Drive-style context menu to manage files with a simple right-click of the mouse.
XOR Drive
What we liked:
Security lies at the heart of XOR Drive. Proudly proclaiming itself as "encrypted cloud storage", the platform abandons centralised systems in favour of a decentralised blockchain-based service. So, rather than letting a single company keep all your data, you're completely in control of it, making XOR Drive the choice for the truly privacy conscious.
To get started, you need to create an account with Blockstack, which powers the service. You can then access your cloud storage and, once you're in, things start to look a little more familiar. In fact, if you didn't know about XOR's emphasis on security, privacy and data ownership, you'd think this was just another cloud-storage platform – and that's no bad thing.
Uploading to the service is speedy. Unlike other contenders, you can also drag and drop files to upload them. Sharing, too, offers the option to share publicly or to send files direct to other Blockstack users, keeping them private.
How it can be improved:
If you're a heavy user of cloud storage, you'll notice everything slows down when uploading files over 10MB to the free account. Likewise, upload and download times are penalised if you're using more than 10GB of storage. Occasionally, when attempting to see files, we received the notification that XOR 'Failed to load preview'.
Bloom
What we liked:
Bloom – currently in beta – is very similar to Cozy.This browser-based cloud-storage service is big, bright and easy to navigate, and includes an Android app.
The interface's mobile-style icons take you to different areas – Drive, Photos, Music, contacts and so on.
And while you may not have any games saved, visit Arcade anyway, for a free version of popular puzzler 2,048. You can also access Bitflow, for downloading files saved as torrents.
Once you get into the actual drives themselves, it begins to feel less mobile-inspired and more like a traditional cloud platform. Looking like a mash-up between OneDrive and Google Drive, navigation is standard and uploads are fairly quick, though by no means the fastest. Bloom's storage is certainly generous – sign up for free and you'll immediately get 30GB to use how you choose.
How it can be improved:
Because it's not yet had a full release, Bloom is lacking in certain areas. There's no iOS app (though there are hints that it's under consideration) and no dedicated desktop installation – all that cloud magic happens in your browser or in the Android app. That may be a deal-breaker, particularly for iPhone and iPad owners.
Stay up to date with the latest news and analysis from the world of cloud computing with our twice-weekly newsletter
Thank you for signing up to Cloud Pro. You will receive a verification email shortly.
There was a problem. Please refresh the page and try again.