AVG to shutdown LiveKive cloud storage service
Security vendor's cloud storage service to be turned off in July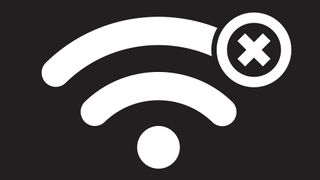 AVG has given users of its LiveKive cloud storage service until 8 July to backup their files or lose them forever, as the security software vendor prepares to pull the plug on it.
From 9 April, LiveKive customers will no longer be able to upload new files to the service, and will have just under three months to download and save any data they wish to keep.
In a statement, AVG described the move as a "difficult business decision", adding "the termination of the product is taking place over the next few months to give customers enough time to back up their data".
"No other AVG services or products will be affected," it said.
The company announced the move in a blog post on its own forum, as well as sending out emails to users. However, this initial notification gave the deadline for users to back up their data as August and the cut-off point for uploading files as 1 April.
AVG has told Cloud Pro a new set of emails with the updated timeframe will be sent out to users soon and the blog post will be amended.
No reason has been given for the change in timescale, nor for the winding down of the service. The organisation also recently axed another of its cloud-based products, remote desktop screen sharing and collaboration tool Crossloop.
On that occasion, the company claimed the infrastructure used to run the service was out of date and that it was "no longer complementary to AVG's ongoing strategy".
Anyone in need of further information regarding their LiveKive account should contact AVG customer support.
Stay up to date with the latest news and analysis from the world of cloud computing with our twice-weekly newsletter
Jane is deputy editor at b2b tech publications ITPro, Cloud Pro, and ChannelPro. She's started out with the brands as a staff writer specializing in cloud computing. She went on to become senior writer and reports editor, managing the content and creation of ITPro's quarterly whitepapers. During this time, she broadened her expertise to include cybersecurity, data centers and enterprise IT infrastructure. In 2016, she became features editor, managing a pool of freelance and internal writers, while continuing to specialise in enterprise IT infrastructure, data centers, and business strategy.
In October 2021, she became the sites' deputy editor and now has a more strategic role, although she is still a specialist in enterprise IT infrastructure and business strategy.
Jane holds an MA in journalism from Goldsmiths, University of London, and a BA in Applied Languages from the University of Portsmouth. She is fluent in French and Spanish, and has written features in both languages.
Prior to joining ITPro, Jane was a freelance business journalist writing as both Jane McCallion and Jane Bordenave for titles such as European CEO, World Finance, and Business Excellence Magazine.
Thank you for signing up to Cloud Pro. You will receive a verification email shortly.
There was a problem. Please refresh the page and try again.