Microsoft offers Azure users AWS price match promise
Microsoft promises to match the price of Amazon's compute, storage and bandwidth cloud services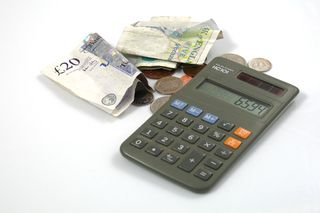 Microsoft has promised to match the price of Amazon Web Services' (AWS) compute, storage and bandwidth services to entice more users on to its Azure cloud platform.
The price match announcement coincides with the news that Windows Azure's much-hyped Infrastructure-as-a-Service (IaaS) capabilities are now generally available, after being offered on a preview basis to customers for the past 10 months.
As part of its release, the software giant has also announced the rollout of two new high memory virtual machine instances at 28GB and 56GB, respectively, that are designed for use with resource-heavy SQL server and Sharepoint deployments.
Speaking to Cloud Pro, Michael Newberry, Windows Azure lead at Microsoft UK, said customers can use Azure's existing Platform-as-a-Service (PaaS) offering to build new applications, and lean on IaaS to stand up legacy ones.
Newberry also revealed that Microsoft is planning to step up its ongoing price war with rival AWS by offering to price match the cloud giant's bandwidth, storage and compute services.
"For customers, if you're on our pay as you go pricing schedule, that [change in price] will be reflected in the billing the customer receives going forward," said Newberry.
The reason for the move is to ensure cloud discussions focus on the benefits the technology will bring to users, rather than revolving around the cost involved.
"At the end of the day, we want to have a conversation about what is the best architecture and solve [users] business problems [using cloud]," he explained.
"By committing to match price...we are taking the price conversation off the table...and can focus the conversation simply on what's the best architecture to do the job."
Despite this, Newberry said – when it comes down to choosing a cloud provider – users don't tend to be led by cost, but by data security and governance concerns.
"Those conversations are much more the nature of the discussions that we get caught up with," he said.
"Data security, governance and how to deal with these issues tend to be the big ones that come up," he added.
This was a point backed by Dan Scarfe, chief executive of Microsoft cloud partner Dot Net Solutions, who said the vendor's datacentre efficiency drives and economies of scale mean it should be in a position to price match AWS for a long time to come.
"Ultimately a lot of price reductions come from economies of scale. The larger these datacentres become the more economical they are," he told Cloud Pro.
"The more automated [the datacentre] becomes, the cheaper and more efficient this will continue to get, and I think Microsoft is in as good a position as anyone to push those efficiencies as far as they can possibly go."
Stay up to date with the latest news and analysis from the world of cloud computing with our twice-weekly newsletter
Caroline Donnelly is the news and analysis editor of IT Pro and its sister site Cloud Pro, and covers general news, as well as the storage, security, public sector, cloud and Microsoft beats. Caroline has been a member of the IT Pro/Cloud Pro team since March 2012, and has previously worked as a reporter at several B2B publications, including UK channel magazine CRN, and as features writer for local weekly newspaper, The Slough and Windsor Observer. She studied Medical Biochemistry at the University of Leicester and completed a Postgraduate Diploma in Magazine Journalism at PMA Training in 2006.