SAP sharpens axe to swing at 2,250 jobs
German tech giant vows to create 2,200 new positions in its cloud push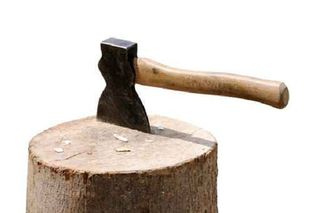 SAP is set to cut 2,250 jobs – three per cent of its workforce – as it focuses on driving revenues and growth in its cloud division.
However, the German tech giant expects to add another 2,200 jobs to its 74,000-strong staff by boosting its cloud services, according to human resources chief Stefan Ries.
It comes as CEO Bill McDermott puts more emphasis on growing cloud licenses for its in-memory cloud platform HANA at the expense of its on-premise legacy division.
"In principle this is a continuation of the [company's response to] changes in market circumstances," Ries said in an interview with Reuters.
"It's not about cost savings but rather being fit for the future."
Workers in SAP's offices across Europe can take voluntary redundancy or voluntary leave, while those in the UK, Germany and France will also be offered early retirement plans. SAP doesn't plan to use forced redundancy in Europe.
SAP saw its cloud revenues rocket 72 per cent year-on-year in its latest quarter, recording €360 million in total.
It now hopes to hook new cloud customers with S/4HANA, its revamped and rebranded cloud-first version of Business Suite.
The product lets customers deploy its finance, HR, and CRM tools in either a public cloud, on-premise or hybrid set-up, all based on HANA.
When IT Pro contacted SAP for comment on the job cuts, SAP maintained it was "a growth company", aiming to have more staff at the end of 2015 than at the start of the year.
A spokesman added: "We continue to invest in growth areas while implementing required changes in other areas, to ensure they are lean and efficient for the future."
"This is not about cost-cutting. On the contrary: we continue to support employees who want to expand their skills and qualify for growth areas," the spokesperson added. "In addition, we will again create new positions in those growth areas and plan to have more employees at the end of 2015 than at the start of the year."
Stay up to date with the latest news and analysis from the world of cloud computing with our twice-weekly newsletter
Thank you for signing up to Cloud Pro. You will receive a verification email shortly.
There was a problem. Please refresh the page and try again.