AWS launches five new bare metal instances to give customers greater cloud control
The have been designed for running data-intense applications via virtualisation secured containers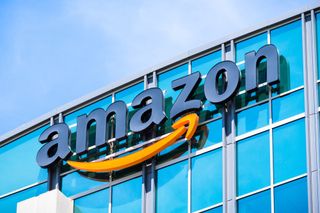 (Image credit: Shutterstock)
AWS has unveiled five new EC2 bare metal instances to run high-intensity workloads, such as performance analysis, specialised applications and legacy workloads not supported in virtual environments.
The new instances - m5.metal, m5d.metal, r5.metal, r5d.metal, and z1d.metal - have all been designed to run virtualisation secured containers such as Clear Linux Containers. Each offers its own set of resources, with the m5 variations offering 384 GiB memory, the r5 options 768 GiB ( both up to 3.1GHz all-core turbo power) and z1 with 384 GiB, but with up to 4GHz power across 48 logical processors.
AWS has specified that the different levels of bare metal instances have been created for different scenarios. For example, the m5 instances will be useful for web and application servers, as well as back-end servers for enterprise applications and gaming servers. While the r5 models are best suited to high-performance database applications and real-time analytics.
The company's z1d are best used for electronic design automation, gaming and relational database workloads because of their high compute and memory offerings.
Any workloads using AWS's bare metal instances can still take advantage of the cloud firm's suite of cloud services, such as Amazon Elastic Block Store (EBS), Elastic Load Balancer (ELB) and Amazon Virtual Private Cloud (VPC), just with more control over the hardware.
AWS is offering the bare metal instances on a number of different plans, including on-demand, as reserved instances on a year, 3-year and convertible plans or as spot instances. They're available now across the company's US East, US West, Europe and Asia Pacific regions.
Stay up to date with the latest news and analysis from the world of cloud computing with our twice-weekly newsletter
Thank you for signing up to Cloud Pro. You will receive a verification email shortly.
There was a problem. Please refresh the page and try again.