Nivio brings virtual Windows desktop to any device
Service delivers full business IT systems through the cloud, company claims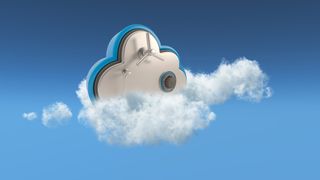 (Image credit: Shutterstock)
Virtualisation software vendor Nivio has launched it new nDesktop service, which allows users to access a personalised Windows desktop on any device via the cloud.
The product is aimed at SMBs and public sector organisations with 30 users or less. It features Company Share, which is designed to replace traditional on-premise shared drives.
Organisations can also rent software for their staff on a monthly basis using Nivio's nApps service. This allows customers to choose from more than 40 software applications and suites.
Users can access their virtual desktop on any device, either using the company's client programme or via an HTML5-enabled browser.
Speaking to Cloud Pro, Stuart Collingwood, EMEA president of Nivio, said: "We are running the service with customers all across the globe...there is not anybody providing an integrated, end-to-end, small business IT platform through the internet on a global basis.
"You have little ISPs or hosting companies or systems integrators who are regional or city-based in many different countries, but you do not have one company saying 'we are trying to provide access to an end-to-end small business platform that does everything from desktops through to mobile access, through to storage, through to applications all through one interface," he added.
Collingwood said his company's mission was to explain the service to its target audience.
"They have heard about VDI, virtualisation generally and the cloud, and may have made a step into the cloud with services like Salesforce or Xero," he said.
"What we are trying to say is you only need one application from the cloud and we can deliver all your office IT as a single service."
Stay up to date with the latest news and analysis from the world of cloud computing with our twice-weekly newsletter
Jane McCallion is ITPro's Deputy Editor, primarily covering security, storage and networking for ITPro, CloudPro and ChannelPro.
Jane joined ITPro and CloudPro in July 2012, having previously written freelance for a number of business and finance magazines. She has also covered current affairs, including the student, public sector workers and TUC protests and strikes in central London while studying a Masters in Journalism at Goldsmiths, University of London.
Prior to becoming a journalist, Jane studied Applied Languages at the University of Portsmouth.
Thank you for signing up to Cloud Pro. You will receive a verification email shortly.
There was a problem. Please refresh the page and try again.