Foxtons shifts website to Six Degrees Group cloud
Estate agent picks private cloud to provide secure and scalable website backend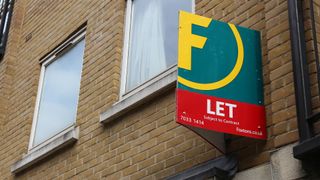 (Image credit: Shutterstock)
Estate agent Foxtons has underpinned its website on Six Degrees Group's private cloud as it eyes future expansion.
Foxtons.co.uk features full screen images, interactive floor plans and 360 degree virtual tours of the properties the estate agent sells as the company aims to make the site as interactive as possible.
However, as its IT team planned for future developments on the site, it became aware that its current infrastructure would not be suitable to support those new capabilities.
Leo Lapworth, web manager at Foxtons, said: "Having an innovative, interactive website is an important part of what sets Foxtons apart from the rest of the market.
"With the constant change and development in the property market it's important for us to keep ahead of the curve."
The firm started looking for a secure and scalable hosting environment to support future plans for Foxtons.co.uk, and picked Six Degrees Group's (6DG) private cloud due to its security, availability and scalability.
The cloud provider hosts Foxtons' website in its primary environment, the 6DG Cloud Pod, a virtual private cloud hosted in 6DG's datacentre in Birmingham.
Foxtons can add additional physical or virtual resources to the cloud as necessary to deal with spikes in traffic or to underpin long-term growth.
6DG also replicates the environment on its private cloud platform in London, to ensure that the website does not crash if an outage affects the Birmingham datacentre.
Lapworth added: "For our sellers, landlords, tenants and buyers operating in a hectic market it's important to be able to manage and find the right properties, as well as having the ability to arrange secure payments online.
"The team at 6DG understands how important the website is to our business. They have helped us to create a unique hosting platform that can support the website as Foxtons continues to meet the changing needs of the London property market."
Stay up to date with the latest news and analysis from the world of cloud computing with our twice-weekly newsletter
Thank you for signing up to Cloud Pro. You will receive a verification email shortly.
There was a problem. Please refresh the page and try again.