Infoblox announces DDI for AWS
The product manages DNS records and IP addresses, while integrating with a company's existing set up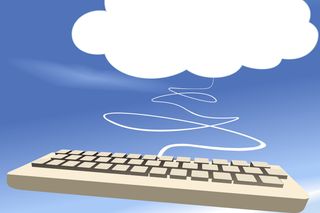 Infoblox has taken the wraps off of DDI for Amazon Web Services (AWS), which allows organisations to extend their network by managing DNS records and IP addresses using resources running on the public cloud service.
The virtual appliance runs in Amazon Elastic Compute Cloud (Amazon EC2) and Amazon Virtual Private Cloud (Amazon VPC) environments and additionally supports DNS firewall security to detect infected workloads and help prevent the spread of malware.
Infoblox said the benefits of using its DDI for AWS are agility, consistency and visibility. The virtual appliance makes provisioning of DNS records a much quicker process compared to manual provisioning and when customers decommission AWS instances, automated reclamation of DNS records and IP addresses means network resources are reduced.
DDI for AWS allows organisations to arrange DNS naming conventions and IP address assignments to ensure everything is consistent throughout the company's infrastructure, whether on AWS, on-premise or via traditional networks.
The addition of support for Amazon's cloud service means companies can control and manage their DNS, DHCP and IP addresses, in an enterprise-grade security environment, giving administrators enhanced visibility in an environment they already use everyday.
"We're proud to launch enterprise-grade Infoblox DDI for AWS," said Scott Fulton, executive vice president of product at Infoblox.
"Our customers tell us they want a single management solution across all of their network operations—whether traditional on-premises, cloud, or hybrid environments. Infoblox DDI for AWS delivers that unified control, allowing cloud architects to more effectively plan for their requirements, while IT operations and network teams have comprehensive visibility and control of cloud resources."
Stay up to date with the latest news and analysis from the world of cloud computing with our twice-weekly newsletter
Thank you for signing up to Cloud Pro. You will receive a verification email shortly.
There was a problem. Please refresh the page and try again.