Margaret Thatcher and the economics of cloud
How would have Lady Thatcher have reacted to cloud computing? Relished its opportunity for cost savings probably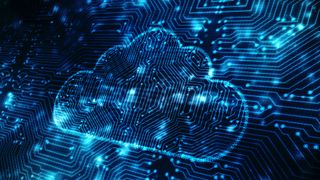 What would Margaret Thatcher have made of cloud computing?
It's a worthwhile question to ask because I've already seen a couple of articles talking about her impact on British technology. This is somewhat strange as, despite being a former scientist, she had very little to say about technology itself.
Therefore, it strikes me as a bit misguided that Maggie Thatcher has been recipient of praise her for her UK-centric approach to IT, because she kept US companies at bay.
It's true that there was a boom in UK computing when Thatcher came to power, but this was because the microcomputer market exploded at that time – France, Germany, Italy all tried to launch their home-grown PC products. And after all, it was her support for a US helicopter manufacturer over a European one that split her cabinet so there's no evidence that she would have put patriotism over value for money.
But that's precisely why I thought it only fair to consider how she would have reacted to cloud. Thatcher, as my colleague Steve Cassidy has pointed out, privatised and liberalised the telecoms industry (or BT as it was known in 1980) but her impact on the UK's technology industry seems to have stopped there.
Would cloud have attracted her interest? I think it would have done for a number of reasons. Firstly, it does offer the chance for organisations to pay for what they're using. Lady T, who carefully nurtured the image of being a prudent housewife, would have been horrified at data centres where servers were so woefully under-utilised – the idea of servers running at 15 percent of capacity would have abhorred her.
But there's also the flexibility that it affords companies. One of the reasons for the move to liberalise the telecoms market was the way that customers would have to wait for two or three months for a new month. Cloud offers customers instant server access without waiting.
And, as mentioned above, the fact that the leading players are US based wouldn't have bothered her. She would have swatted concerns over the US Patriot Act aside and she would have welcomed the increased choice for small businesses and the IT opportunities they would have at their fingertips.
I'm sure too that the G-Cloud initiative and the Cloud Store would have got off the ground very quickly. The ability to provide that level of choice would have been welcomed – after all, what would be more attractive to a store-owner's daughter than a virtual store in the clouds?
Stay up to date with the latest news and analysis from the world of cloud computing with our twice-weekly newsletter
Max Cooter is a freelance journalist who has been writing about the tech sector for almost forty years.
At ITPro, Max's work has primarily focused on cloud computing, storage, and migration. He has also contributed software reviews and interviews with CIOs from a range of companies.
He edited IDG's Techworld for several years and was the founder-editor of CloudPro, which launched in 2011 to become the UK's leading publication focused entirely on cloud computing news.
Max attained a BA in philosophy and mathematics at the University of Bradford, combining humanities with a firm understanding of the STEM world in a manner that has served him well throughout his career.