INPS turns to the cloud to enhance patient care
SaaS monitoring and management helps keep tabs on healthcare IT estate of more than 2,000 GP surgeries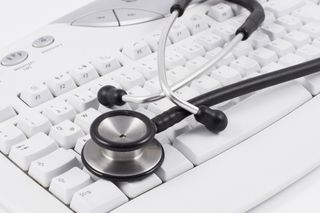 Keeping an eye on the IT infrastructure underlying clinical care software used in more than 2,000 GP surgeries, Clinical Commissioning Groups (CCGs) and health boards across England, Wales, Scotland and Northern Ireland was a big problem for healthcare tech services firm INPS.
INPS delivers tech support to healthcare customers who use its Vision clinical software - which captures data, allows patients to interact with providers and is designed to boost and facilitate lower cost, higher quality healthcare - to provide patient care. But the firm did not have centralised visibility and management of the IT estate. This meant support for customers and users was largely reactive, with problems only being addressed after the event.
"Interoperability for messaging services was identified as being very important for us. About two years ago, we set out to investigate solutions for monitoring our widespread estate across the UK," says Phil Stickland, head of service delivery at INPS.
"We settled upon RMM [remote monitoring and management] as a solution to get that control and visibility. This is a really key part of some of our messaging services."
Auditing, version control and configuration were also key focus areas for INPS, according to Stickland.
"Service interoperability and the provision of greater numbers of services hosted concurrently makes the management of version control and systems configuration more vital than ever before," he says.
"It is critical that INPS is able to achieve this, not just on its own managed services, but on all implementations, including our customer infrastructure. This means we can plan national releases in the knowledge that all the necessary prerequisites and dependencies have been accounted for."
Identifying the right service to support a growing IT estate
With the problem in mind, in 2011, Stickland and his team researched what was on offer in the marketplace. They needed a solution that would supplement the support infrastructure already in place already, whilst increasing visibility.
After looking at a number of other offerings, both cloud and on-premise, it chose CentraStage for its cloud-based IT management service. In deploying remote monitoring and management in the cloud, INPS found a service that not only could scale to the device volumes required, but could do so at a workable cost.
For Stickland, the implementation has been trouble-free and has complemented other parts of the support infrastructure.
"We implemented CentraStage to complement the existing solutions we have in place," says Stickland. "[Such as] existing tools for Microsoft and Opsview based on the Nagios [open source computer system monitoring] platform. The thing we really needed though was something that was truly scalable and easy to implement."
The service helps INPS' teams to monitor and manage vast numbers of sensitive IT environments. It also provides a scalable, remotely manageable and proactive service.
Unlike an on-site or on-premise infrastructure, CentraStage can be scaled to enable INPS to manage growing infrastructures. By adopting CentraStage's platform, INPS is able to reduce local infrastructure management, overheads and complexity. It also cut out the cost of new software and updates to existing programmes and the required on-site IT personnel.
The service enables INPS to ensure all of its remote systems are up to date, secure and patched. Ultimately, this means patient information is readily available and doctors can quickly and easily pull up medical records remotely. This in turn improves the ability of Vision users throughout the UK health sector to focus on providing high-level care to their patients.
"CentraStage eliminates the need, in many cases, for our customers to get involved in technical issues through its simple identification, reporting and automatic ticketing system alongside its seamless integration with the INPS service management system," says Stickland. "This benefits our customers enormously, saving them time and allowing them to focus more of their time on their own jobs."
He adds: "The reliance of real-time interoperability of services is critical and CentraStage plays a vital role in maintaining this through, for example, the monitoring and management of background messaging services. If a critical service were to fail, CentraStage will attempt to resolve the issue automatically and alert our support teams."
The benefits
With CentraStage being hosted in the cloud, the key benefits are ease of implementation and value for money, according to Stickland. "Being able to roll something out so quickly and get benefit from it, just within weeks of setting up the account was a real benefit for us," he says.
"We've had some really good results from Centrastage, particularly on our hosted platform, really in being able to roll out releases quickly, speeding up the delivery time and consistency across the board," Stickland adds. "This is really an opportunity for us to replicate what we have achieved in house, across our distributed customer hosting estate."
INPS has been using CentraStage for managing software releases in its datacentre-hosted managed services since the end of 2013 with great success. Indeed, it has enjoyed a 50 per cent reduction in costs as well as vastly improving deployment rates.
Customers also see the benefits of this cloud-hosted service and it has helped INPS grow its service offering.
"[CentreStage's] SaaS remote monitoring and management tool is a genuine game-changer for our business and our customers – it has kept our systems running, and enables us to maintain a reliable Vision service to primary care providers, including most of the GP surgeries, CCGs and health boards in the UK," Stickland says.
The future
With CentraStage deployment now complete, INPS can deliver better, more proactive support to all its Vision customers. This means the firm is better able support systems across thousands of GP practices.
CentraStage is now being used in a pilot project in a large number of LAN-hosted practices with a view to rolling it out nationally. Stickland says initial results and feedback have been very positive and the move will ensure INPS is well prepared for the future, given that the number and frequency of new software releases is predicted to grow significantly.
"Our engineers have just completed a complex installation of messaging components to over 600 servers," says Stickland addsUsing CentraStage to automate that installation through its built-in scripting facility means we have been able to make a 90 per cent resource saving on the project, compared to individual manual installation.
"The NHS has rigorous and stringent security and information governance regulations in place, and rightly so," says Stickland. "The CentraStage project has demonstrated how innovative cloud-based technology can deliver game-changing results even in such a highly-regulated, compliance-driven and security conscious industry."
Stay up to date with the latest news and analysis from the world of cloud computing with our twice-weekly newsletter
Rene Millman is a freelance writer and broadcaster who covers cybersecurity, AI, IoT, and the cloud. He also works as a contributing analyst at GigaOm and has previously worked as an analyst for Gartner covering the infrastructure market. He has made numerous television appearances to give his views and expertise on technology trends and companies that affect and shape our lives. You can follow Rene Millman on Twitter.
Thank you for signing up to Cloud Pro. You will receive a verification email shortly.
There was a problem. Please refresh the page and try again.