Orange enters cloud gaming fray with G-cluster investment
All customers to benefit from high-speed streaming, claims telco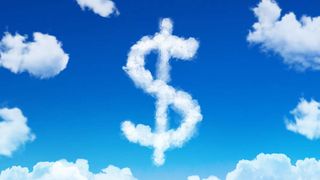 Orange has acquired a minority stake in Japanese firm G-cluster, which could result in cloud gaming being delivered to all its customers worldwide.
The telco has already collaborated with G-cluster in France to provide cloud gaming services to the near three million Orange TV customers in the country.
Orange has claimed the partnership will provide support for G-cluster's international development, which in turn could lead to cloud gaming being rolled out to all customers.
This, the company says, will be facilitated through its Europe-wide high-speed broadband, fibre and 4G network.
Furthermore, Orange expects to benefit from the development of a best-in-class games catalogue, the accelerated launch of commercial services across the continent, and to use G-cluster's knowledge to optimise traffic generated by cloud gaming on its network.
Élie Girard, executive vice president of Group Strategy and Development, said: "Cloud-gaming is strategic for Orange, as it is a fast-growing activity for which access to very high-speed broadband networks has become essential.
"For Orange, the ability to create value through these networks by offering our customers high quality services is a crucial part of our strategy both in France and across our international footprint."
Orange joins Sony in making a cloud gaming announcement this week. At the Consumer Electronics Show in Las Vegas, Andrew House, head of the company's PlayStation division, set out plans for a new cloud gaming service called PlayStation Now, which is due to launch this summer, as well as a longer-term plan to debut a TV streaming service.
Stay up to date with the latest news and analysis from the world of cloud computing with our twice-weekly newsletter
Jane McCallion is ITPro's Deputy Editor, primarily covering security, storage and networking for ITPro, CloudPro and ChannelPro.
Jane joined ITPro and CloudPro in July 2012, having previously written freelance for a number of business and finance magazines. She has also covered current affairs, including the student, public sector workers and TUC protests and strikes in central London while studying a Masters in Journalism at Goldsmiths, University of London.
Prior to becoming a journalist, Jane studied Applied Languages at the University of Portsmouth.
Thank you for signing up to Cloud Pro. You will receive a verification email shortly.
There was a problem. Please refresh the page and try again.