IBM and the cloud: the evergreen economic model
The integration between mobile and cloud is where there'll be lots of activity in the future. IBM is looking to get ahead of the game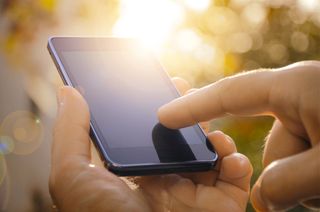 IBM believes its cloud portfolio is one of its best kept secrets. The company contends that it is in
fact ranked within the top ten cloud providers on the planet; a position it owns by virtue of the 60-something different cloud-based solutions that now exist within its SaaS portfolio.
Further acknowledgment has come in the form of the Forrester Wave report: Cloud Strategies Of Online Collaboration Software Vendors, Q3 2012. In Forrester's 38-criteria evaluation of the cloud strategies of online collaboration software vendors, it identified eight significant collaboration services providers — Box, Cisco Systems, Citrix Online, Google, IBM, Microsoft, Salesforce.com and Yammer.
So IBM does cloud, but in particular, IBM does social and collaborative cloud as its most high profile 'show dog' in this space.
Speaking to Cloud Pro at the Connect 2013 Lotusphere social business software conference this January was Rebecca Buisan, the company's director of product marketing for the IBM Social Business Cloud division.
Cloud economics
Buisan explains the position of private (versus public) cloud deployments in a manner that makes for arguably quite digestible rumination. "Cloud is changing the economics of information technology,"she says. As simplistic as this might sound as an opener, she goes on to describe the use case scenarios for private cloud deployments as being a sort of multi-layered economic model, depending on the customer requirement.
Private cloud as many of us know by now is not simply a server, whether it is tasked with socially directed workloads or not. Private cloud can be a total deployment of leased on-premise hardware with supporting software licences. Equally, it can represent a lesser instance of hosted software where a cloud provider supplies servicing, updates and maintenance. Smaller still perhaps is an instance of a pre-built IBM (or other) image intended for some test deployment environment.
So then, the economic model of the private cloud is defined to specify the size and shape of the money supply (in this case data), the demand and supply that exists in the market (in this case the input/output and processing requirements) and the sensitivity of the money supply that forms the basis of transactions carried out on a daily basis.
The same analogy can probably be drawn for public cloud, but it seems to work better for the more self-contained nature of private.
Buisan explains that IBM's current offerings in her division are being developed according to the "Open Social" standard, which is supported by most consumer and enterprise social platforms, such as IBM, Jive and SugarCRM. She also makes note of the importance of mobile connectivity when it comes to emerging social technologies. "We spoke to two separate IBM customers: one said cloud will never stick unless it is fully mobile, the other said that mobile will never stick unless it is fully cloud," she said.
Evergreen cloud applications
IBM's preferred term for maximisation of application version updates in the cloud model is "evergreen" ie an app is always supplied at its most current and enhanced version. The question naturally arises though, if an application is force fed updates in this evergreen constantly developing model, do we not run this risk of some apps simply imploding as a result of over-engineering as they start to become populated with features that users simply don't want?
Buisan agrees that there is a risk here, but that natural selection and Darwinian theory should kill off those apps that need to die as a part of this process.
The evergreen economic model of social cloud may yet need some corralling and containment before it is set totally free upon the free market forces of the world economy. In the meantime, let's
make sure we read economics newswires from time to time as we start to bring the social enterprise cloud online.
Stay up to date with the latest news and analysis from the world of cloud computing with our twice-weekly newsletter
Thank you for signing up to Cloud Pro. You will receive a verification email shortly.
There was a problem. Please refresh the page and try again.