Workday looks to park its tank on giants' lawns
From its base as a HR company, Workday is set to shake up more established players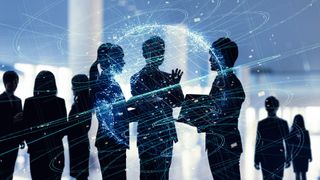 Some stunning numbers from Workday this week validate again the cloud firm's strategy of leading on its flagship HCM offering before widening out into add-ons such as recruiting and then cross-selling into Financials - and most importantly, moving at its own pace.
OK, there are still no profits or indeed any sign of profits - which puts it on a par with the likes of Salesforce.com - but the revenue growth is terrific; up 74 per cent year-on-year to $159.7 million, with second quarter expectations of 65 per cent year-on-year growth to hit $178 million.
Now those numbers still leave it trailing behind Salesforce.com, which is looking at a $5 billion a year run rate "any time now", but they're indicative that Workday's more understated approach to growth is paying off as well as causing pain points for the likes of Oracle and SAP.
And it is understated. Not for Workday, the grandiose gesture of re-naming tower blocks after yourself, as Salesforce.com has just done with the Heron Tower in London and the Trans Bay building in San Francisco. Nor do we see the 'bread and circuses' style keynote presentations of its CRM counterpart. What we can track is a solid growth strategy - carefully planned, mapped out and (to date) successfully executed upon.
The firm clearly benefits from two of the steadiest hands on the tiller that a sector-disruptive firm like Workday could hope for, in the shape of co-founders Aneel Bhusri and Dave Duffield. The latter, best known still as the CEO of the original HCM giant PeopleSoft, has recently stepped back from his role as co-CEO of the firm, leaving Bhsuri in sole command.
This has been widely seen as a good move, positioning Bhusri more as the public face of the firm. He's recently stepped back from a number of external responsibilities in order to focus on Workday as it reaches 'that difficult age' that all fast-growing, enterprise providers pass through as they mature.
And those enterprise customers are coming in. Hewlett-Packard just went live on Workday HCM for 300,000 employees across 100 countries, while Philips went live on the same for 100,000 staff across 70 countries. "HP is now our largest customer in production globally and Philips is our largest live customer based in Europe," confirms Bhusri.
Both of those firms are also flagship Salesforce.com customers, of course, and the fortunes of the two firms are mirroring one another more and more. The non-aggression pact between the two is proving valuable. When Oracle and Salesforce.com signed their (in)famous detente last year, the initial assumption was that Workday would be the loser. Certainly that's what the internal Oracle corporate messaging document told any staffers to say who might be questioned on the subject.
But of course Salesforce.com and Workday then proceeded to do their own deal, each standardising on the other, leaving onlookers to wonder what had happened to that seeming commitment by the former to standardise on Oracle HCM. (The story of what really happened behind the scenes there is something that's yet to be aired in the public domain…)
Both firms are quick to emphasise their reluctance to tread on one another's toes. "We're not an HR software company. We're really a customer relationship management software company and all of our focus is customer facing applications, sales, service, marketing, engagement," said Benioff recently. "We're not really interested in the HR software market. We will let others worry about that one."
Bhusri makes similar noises about front office applications such as CRM, but that's not to say that the Workday strategy is to stick only to its tried and tested knitting. Siebel and its fate stand as a warning of what happens to companies that have one, really good idea and then fail to expand that footprint. It's a mistake Salesforce.com hasn't made and neither is Workday.
First there's the add-on functionality opportunity afforded by its HCM subscriber base, most notably with Workday Recruiting, which formally launched in April and already has 70 customers. Bhusri explains that the brief to the development team was to "completely transform the recruiting space" and to that end: "We asked them to start with the clean sheet of paper and they combined all their years of industry experience with fresh and innovative thinking and today's most modern technologies including social and mobile."
But it's the expansion into the financial management market, and the cross-sell opportunities that presents, that is really interesting to watch. This is a gambit that not only puts Workday on collision course with SaaS rivals NetSuite and FinancialForce, but represents the parking of a further tank on the lawns of both Oracle and SAP.
There's a lot at stake in getting this move right and to that end Workday has moved carefully, almost painfully slowly at times, but the results are now appearing. There are now 80 financial customers in the US, including Netflix and Lifetime Fitness. "Those are two large companies that are proof points not just of us being able to sell it but most importantly get the customers up and running and have them being happy running Workday Financials," states Bhusri.
There's a strong verticalisation angle here as well with the public sector the first push for the Financials offering, now backed up by dedicated drives into banking, healthcare and so on. Over the coming months and years, expect to see a focus on industry-specific capabilities as a key element of the Financials strategy, more so than on the HCM side.
To date in the US, Workday has been very protective of those pioneering Financials rollouts, managing accounts directly to make sure that there are no high-profile failures that might derail the momentum. That said, the firm sees its systems integration partners preparing Financials practices to accompany the HCM ones and eager to get involved. A point will soon arrive when those SIs need to be let off the leash.
Inevitably the challenge in Financials is international expansions into regions with different reporting and regulatory requirements. This is one of NetSuite's proudest boasts: its ability to manage multi-national, multi-currency end users.
Again for Workday, it's a case of walk before they run. It's likely to be early 2016 before we see a strong sales push for Workday Financials in Europe - and even then this will be primarily a UK drive. "We'll not surprisingly start with some of the Commonwealth countries, like the UK and Australia, where the requirements are not that different from US GAAP and then move on to the continent shortly thereafter," confirms Bhusri.
It's all solid, pragmatic stuff. While I sometimes find the calm, considered style of the firm frustrating in journalistic terms with no name-calling, no sabre rattling, no 'think of a number and double it' predictions to add to the gaiety of the nation, the success of this strategy is reflected in its growth to date. There is a maturity to Workday that belies its age, but reflects its management.
That said, Workday in the role of enfant terrible is also a genuine disruptor in its market. While SAP has maintained a largely lofty stance on the Workday threat, the latter has been on some successful poaching trips to steal away the former's talent and do some damage. Somehow the gains made by SAP's purchase of SuccessFactors all seem a long time ago now.
As for Oracle, well, the public stance remains 'business as usual', but behind the scenes there's genuine concern at senior level about Workday's progress through the old PeopleSoft installed base.
How worried? That remains to be seen. But as was noted recently, when Larry Ellison and Mark Hurd both choose to keynote at the same HCM conference, then you know the game's afoot. There's no way that would have happened a few years ago.
For his part, Bhusri purports to see no great change in the competitive landscape over the past couple of years, arguing that SAP and Oracle both chalk up their own successes at different points. But he adds: "I think both companies are pretty far behind from a product perspective in terms of having a full speed of HCM and now increasingly financial products in the cloud and built natively for the cloud."
In Workday terms, that's about as close to trash talking as we're going to get. There's a long, long way to go, of course, before we find out if slow but steady really does win the race. But I can't really see the wheels coming off the Workday machine any time soon.
Stay up to date with the latest news and analysis from the world of cloud computing with our twice-weekly newsletter
Stuart Lauchlan is a freelance journalist and co-founder of digital enterprise site diginomica, who has been commenting on the business cloud and other software industry phenomena for 24 years.
Thank you for signing up to Cloud Pro. You will receive a verification email shortly.
There was a problem. Please refresh the page and try again.