Windows 8.1, Voice transcription and Touch ID: IT Pro's web comment roundup
Readers not thrilled by Windows 8.1 and security of Touch ID continues to be debated.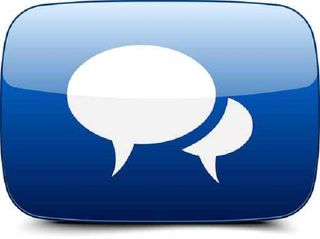 This week IT Pro readers have been expressing their views on everything from Windows 8.1 to voice recognition technology.
There was a passionate defence of voice transcription technology, and the exchanges between readers with regards to Apple's Touch ID continue to roll in.
The Windows 8.1 debate
The web giant finally launched its Windows 8.1 update bringing much needed functionality back to the operating system including the ability to boot straight to desktop.
"These updates are actually useful. Everything is more easily accessible and things that bugged me in Windows 8 are corrected in 8.1, such as viewing two windows at once and each taking up 50 per cent of the screen," Adriana explained.
However, not everyone has been quick to applaud Microsoft's changes with Shakeel still mourning over the loss of the old Start menu.
"I prefer Windows 7 any day as it still has a full start menu," he pointed out.
And it doesn't look like Microsoft has won any fans by making its SkyDrive repository the default location to save documents.
"Why in God's name do I need to store my files in Microsoft's cloud?" pondered Alex.
Hear me out
Last week, Nuance demonstrated how it was deploying speech transcription services at NHS Trusts, and how this benefits patients and helps to clear admin backlog.
A reader named Derek claimed that voice transcription would lead to more mistakes, due to the inability to distinguish between accents. However, he's in the minority. Jim Robinson was the latest to talk up the benefits of the technology.
"There are significantly fewer mistakes [in transcriptions] due to: A the removal of the 'double handling' inherent in the traditional transcription process, : B removal of the time delay between thinking what to say and seeing the words in print immediately before you," Jim noted.
"Don't forget that 90 per cent of Radiologists were equally skeptical five years ago, and now at least 75 per cent of all Radiologists in the NHS are using speech recognition and would never go back to the old ways."
Everybody wins according to Jim, from patients, who will have improved services through to taxpayers who will save money because of increased efficiency within the NHS.
Can't Touch ID
The debate over whether criminals will resort to chopping off fingers from unsuspecting iPhone 5s users continues to rage on. Phila had previously been adamant that criminals wouldn't have second thoughts about taking a digit from their victim so they could bypass Touch ID.
But it's not that simple countered Twonker.
"Who says you have to use a thumb? Use a finger on your left hand. That itself increases security as you then use your right hand for typing (or vice versa for lefties). Yes, it would increase security to use 6 digit pins, but what if Apple set it up to use two different finger imprints in sequence for those of you truly paranoid," he suggested.
"A thief would then have to cut both your hands off and work quickly ;-) Then again, he could just hold a gun to your head to get you to unlock your phone and get at those military secrets you keep on it. (A touch of sarcasm here)."
Get the ITPro. daily newsletter
Receive our latest news, industry updates, featured resources and more. Sign up today to receive our FREE report on AI cyber crime & security - newly updated for 2023.
Khidr Suleman is the Technical Editor at IT Pro, a role he has fulfilled since March 2012. He is responsible for the reviews section on the site - so get in touch if you have a product you think might be of interest to the business world. He also covers the hardware and operating systems beats. Prior to joining IT Pro, Khidr worked as a reporter at Incisive Media. He studied law at the University of Reading and completed a Postgraduate Diploma in Magazine Journalism and Online Writing at PMA Training.